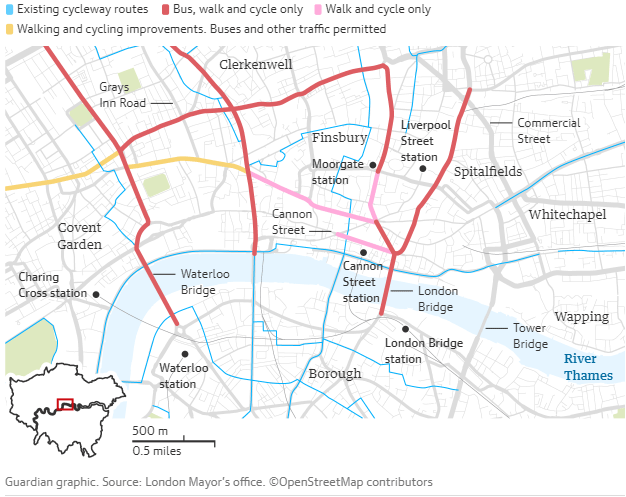 Large areas of London to be made car-free as lockdown eased
19th May 2020 / Posted by Rachael Aldridge
With changes being made quickly to the area around us, large parts of London are now to be closed to cars and vans to allow people to walk and cycle safely as the coronavirus lockdown is eased. CRP is working closely with TfL, London Boroughs and BIDs to implement this ambitious plan.
In this hugely significant car-free initiative, the biggest of any city in the world, the capital's mayor announced on Friday that main streets between London Bridge and Shoreditch, Euston and Waterloo, and Old Street and Holborn, will be limited to buses, pedestrians and cyclists.
Transforming out streets in this way will safely prioritise pedestrians and cyclists, making it safer for active travel as lockdown restrictions are eased. This will also have great benefits to the air pollution in the city, including health benefits for Londoners.
For more information, please see here.