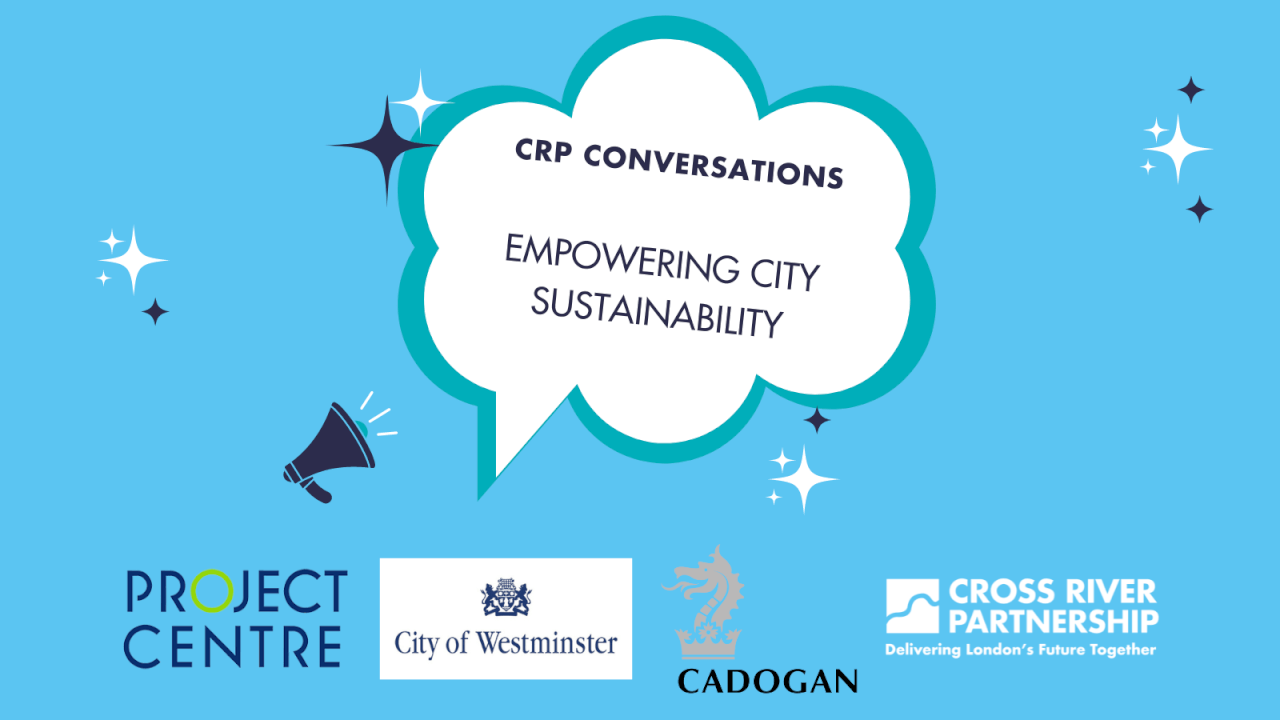 Join us for the next CRP Conversations event
21st February 2023 / Posted by CRP Team
Join us for Cross River Partnership's next event, CRP Conversations – Empowering City Sustainability. This online Conversation will explore how businesses can reduce their greenhouse gas emissions, tackling climate change and enabling better business.
Kieran Taylor (Project Centre), Grace Corn and Isobel Caton Harrison (both Westminster City Council) and Kate Neale (Cadogan) will be presenting on carbon reducing initiatives across the city.
Project Centre will be presenting on their EV work, including moving away from a 'predict and provide' approach towards more direct resident engagement in the shaping of local EV charging infrastructure.
Colleagues from the Council's Climate Emergency Team will be spreading the word about the Sustainable City Charter in hope to encourage Westminster based businesses to sign up and other attendees to support with its promotion.
Kate Neale, Cadogan, will be presenting on Cadogan's Stewardship and goalsetting for sustainability in Chelsea.
We look forward to seeing you there!