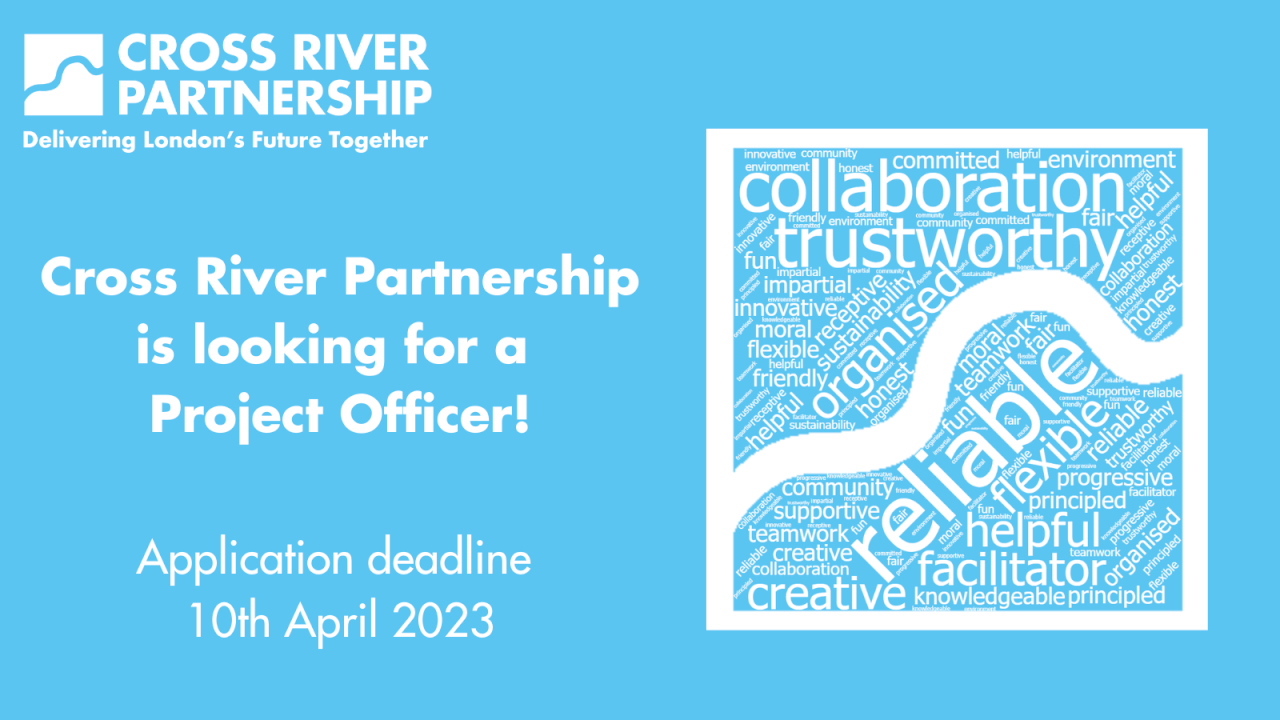 Join the team at CRP
27th March 2023 / Posted by Sefinat Otaru
We're looking for a Project Officer to help us and our public- and private-sector partners collaboratively deliver solutions that make London fairer, greener and safer.
You'll wear many hats working with us, and no two days will be the same. You may find yourself carrying out a quantitative analysis of air quality (the more comfortable you are with Excel, the better), visiting project sites, chatting with local business owners, helping prepare for an event, writing a detailed research paper or drafting social media posts, giving presentations online and in-person at external events, or doing something else entirely.
We're a small team, friendly and supportive but also professional. We offer a competitive salary, 30 days of annual leave, development opportunities, and a hybrid work environment (the whole team's usually in our Westminster City Hall office once a week).
Application deadline is 10 April 2023.
We can't wait to meet you!