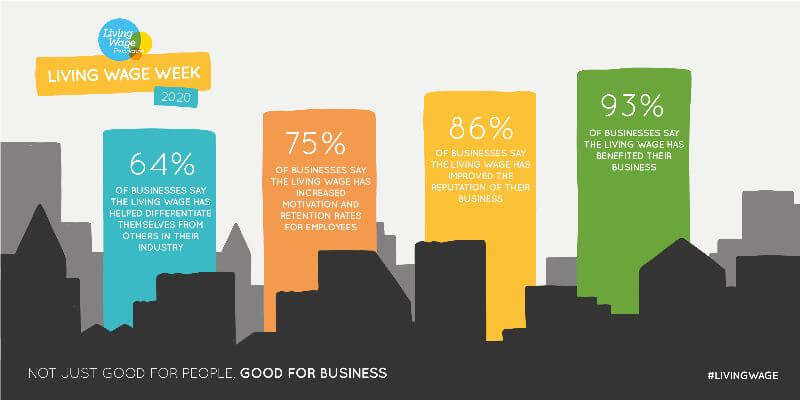 It's #LivingWageWeek 2020! 
10th November 2020 / Posted by CRP Team
The campaign for a real Living Wage has now delivered more than £1 billion in extra wages to workers since it began in 2001, and the movement has lifted over 240,000 people out of in-work poverty. At Cross River Partnership, we are proud to be a Living Wage accredited organisation in line with our accountable body, Westminster City Council, joining thousands of other businesses across the UK who believe a hard day's work deserves a fair day's pay.
Research since the onset of the COVID-19 pandemic has revealed that 1.3 million
key workers (care workers, delivery drivers, supermarket assistants, cleaners, security staff and many more) have been found to be earning less than a real Living Wage and were in insecure working conditions. Now is the time to raise awareness and recognise our essential workforce with an essential Living Wage.