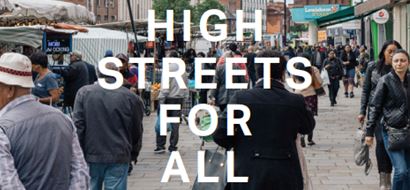 High Streets for All
3rd October 2017 / Posted by CRP Team
This week the Mayor of London launched the High Streets for All report. The study explores the social value of the high street and uses this evidence to set out the strategic case for advocacy, intervention and investment in London's high streets.
Supported by the London Economic Action Partnership the research identified a wide range of high street functions that provide immense social value and should be protected and enhanced.
CRP looks forward to continuing to work closely with our public and private sector partners to maximise the benefits from London's high streets.
View the report here.