Heart of London Promotes National Recycling Week 2017
20th September 2017 / Posted by CRP Team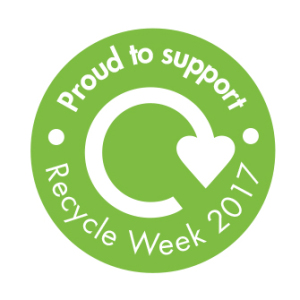 Taking place between 25 September and 1 October, Heart of London is running a competition for businesses to showcase reducing waste and recycling. Entries will be tweeting pledges, or sending photos of recycling in action using the handle @HOLBID and #RecycleWeek. The winner will be announced in the following week and receive Heart of London goodie bags for up to five employees.
Heart of London are also hoping to confirm their chosen preferred supplier by National Recycling Week and use the opportunity to promote sign up to the supplier. This supplier will be offering businesses preferential BID discounts for recycling and have a proposal to service the BID area in the most efficient and environmentally friendly way possible as well as promoting collections to reduce visible waste on the street. This initiative will help cut waste management costs and in turn, assist in the reduction of vehicle numbers on the roads, improve air quality and tackle congestion.
You don't have to be a business to take part in National Recycling Week, share your tweets with us!
For more information contact christinawells@crossriverpartnership.org