Heart of London BID Update
23rd June 2017 / Posted by CRP Team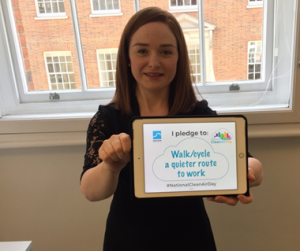 Leading by example, the Heart of London team got behind the first National Clean Air Day by pledging to improve their commutes, behaviours or share tips to others on improving air quality. Heart of London are so keen to go green that they even used a tablet for their pledges, saving on paper printouts! You can find more on twitter @HOLBID.

Following on from the success of Heart of London's clean air launch event we are really pleased to have so many businesses already keen to join in the movement of improving air quality. Capital Arches Group, Swarovski and Bespoke Hotels are the first to sign up. Find out more at heartoflondonbid.london/air/

For more information please contact CRP officer Christina Wells.