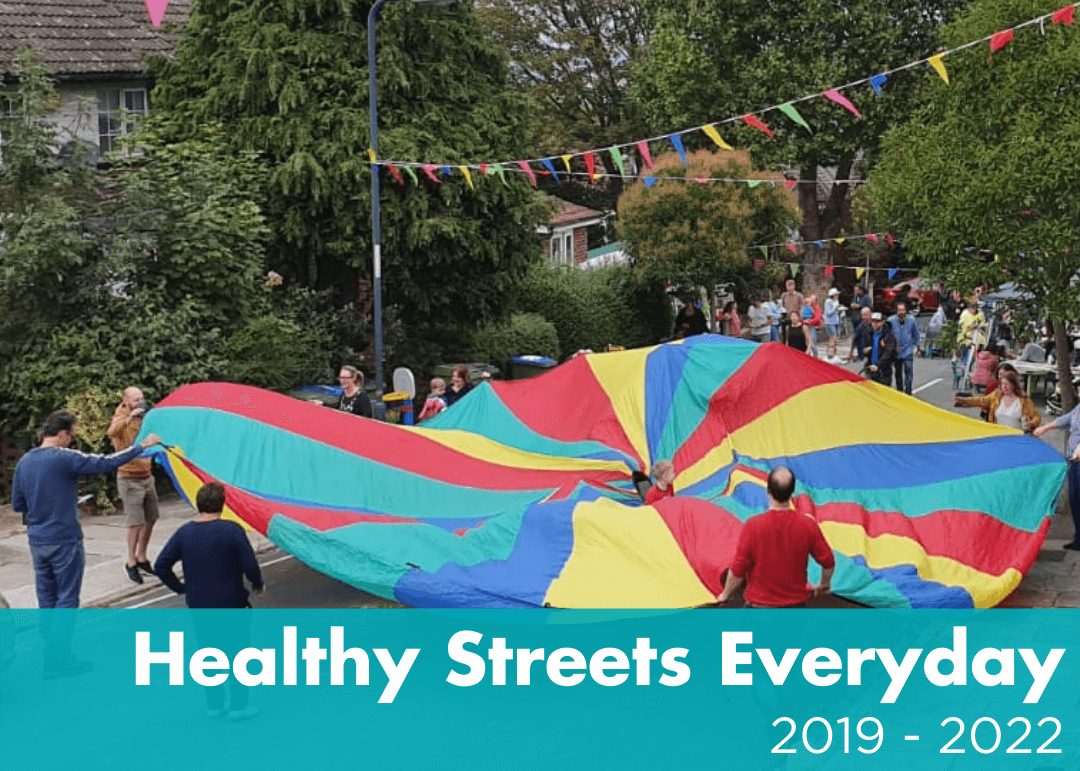 #HealthyStreetsStories
21st February 2022 / Posted by Fiona Coull
After three years, the Healthy Streets Everyday programme is reaching its end. CRP is proud of the amazing things the programme has achieved since 2019!
Healthy Streets Everyday is a cross-sector project that empowers boroughs, businesses and communities across London to deliver pedestrian-priority healthy streets, increase walking rates and reduce emissions and exposure to toxic air pollution. It aims to make London a healthier, greener, safer, livelier, and a more pleasant place to live and work.
To celebrate all the work that CRP and the 28 partners have accomplished, we will be launching a month-long social media campaign. Through photos, videos, and audio clips, we will be showcasing inspiring success stories, or as we call them, #HealthyStreetsStories!