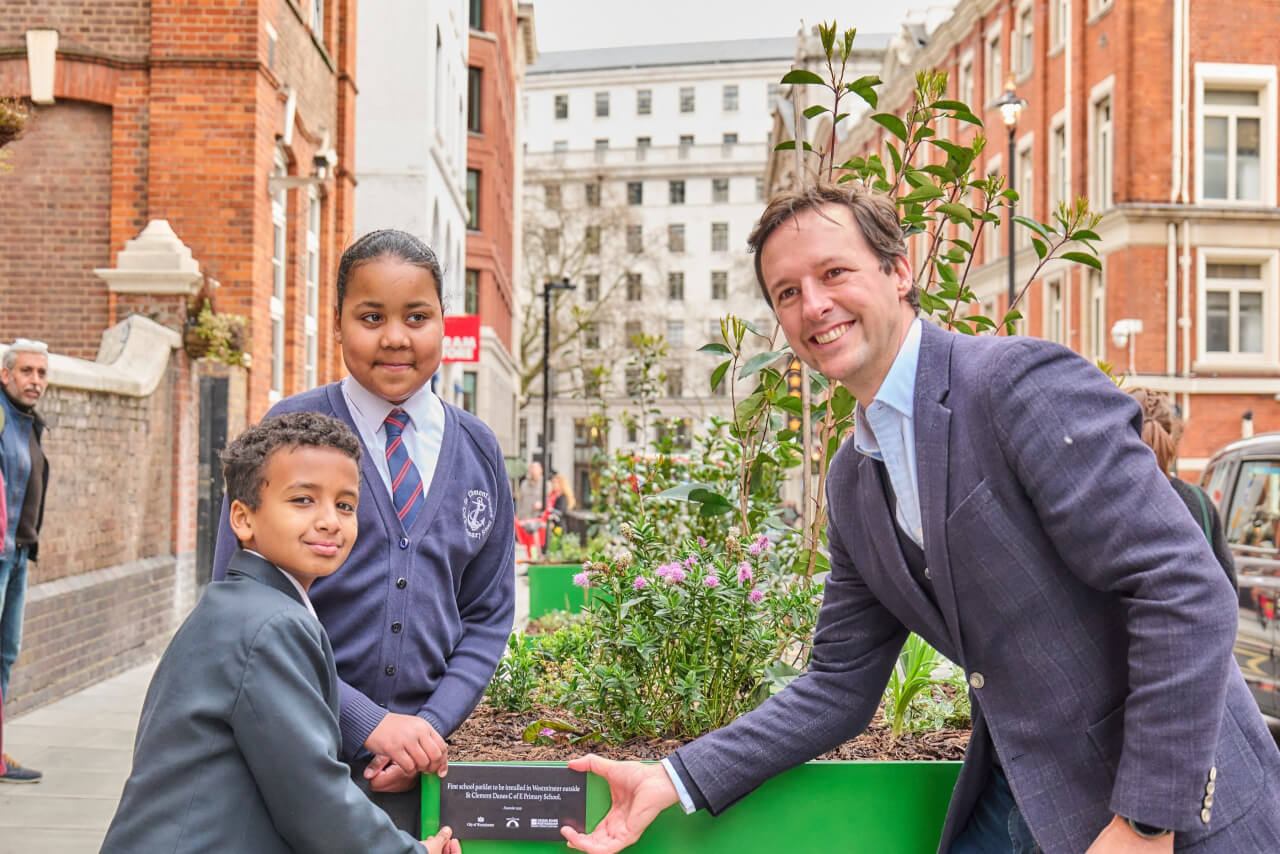 #HealthyStreetsStories Roundup
30th March 2022 / Posted by Fiona Coull
CRP's Healthy Streets Everyday (HSE) Programme has been running a social media campaign throughout March called #HealthyStreetsStories. The campaign celebrates all the amazing work that CRP and our partners have achieved as part of the programme, which will sadly be coming to an end at the end of the month.
The Healthy Streets Everyday Programme is a 3 year Mayor's Air Quality funded programme that aims to make lasting and transformative change to streets throughout London using the Healthy Streets Approach. To bring this to life, the #HealthyStreetsStories campaign has included videos, photos, interviews and testimonials from people in the local community who have benefited from the different schemes.
For example, the campaign showcases HSE initiatives such as:
Play streets
Parklets
School Streets
An Ivy Green Screen
A Nature Walk
Scooter parking
Monitoring Schemes
Dr Bike Sessions
Road Closure events (Christmas markets)
Cargo Bike delivery services
Walking / wayfinding improvements
Cycle lane installations
A Pocket Park
Creating streets that are pleasant, safe places for all Londoners' to enjoy has become more important than ever, and the #HealthyStreetsStories campaign highlights some of the fantastic ways that the HSE programme has enabled this.
Shirley Rodrigues, Deputy Mayor for Environment and Energy, said "It has been great to witness the progress of Cross River Partnership's Healthy Streets Everyday programme over the past three years. This project, supported by the Mayor's Air Quality Fund, has helped to empower boroughs, businesses and communities to reduce emissions and exposure to toxic air through positive changes to London's streets, including school streets, play streets and walking and cycling initiatives. I hope that the programme promotes further action towards tackling air pollution to help create a cleaner, greener city that we can all be proud of."
For further information about the HSE Programme take a look at our HSE Webpage or contact CRP Project Manager Fiona Coull, fionacoull@crossriverpartnership.org