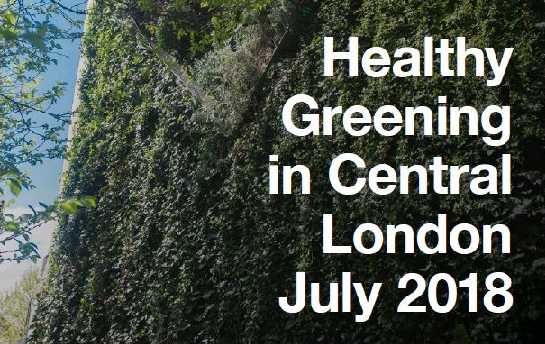 Healthy Greening
20th August 2018 / Posted by CRP Team
To celebrate National Park City Week (21st – 27th July), CRP released its Healthy Greening Report. Every year, London's green spaces avoid an estimated £950 billion per year in public health costs for both physical and mental health.
Commissioned by the GLA, the report is designed to support businesses, landowners, business improvement districts, local authorities, community groups and any other organisation wanting to green outdoor space, in making a business case for green infrastructure.  The report provides information to help focus the installation, improvement and maintenance of greening to provide health benefits for example to improve mental health and well-being and to increase walking in urban areas.  It supports the Mayor of London's aim to make London the first ever National Park City, where more than 50% of the city is green by 2050.
For further information on CRP's greening programmes, contact Susannah Wilks.