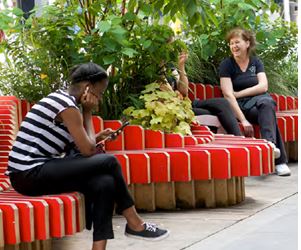 Have your say on the London Environment Strategy
21st August 2017 / Posted by CRP Team
(Image: Team London bridge fresh Air Square)
The London Environment Strategy is now out for consultation!
The Mayor wants London to be the world's greenest global city. This will mean making it:
Greener
Cleaner
Ready for the future
Realising the full potential of London's environment could improve the health and quality of life of all Londoners, make London a fairer city and an even more attractive place to do business and keep the city functioning well for decades to come
Respond to the drat strategy and have your say here. Public consultation is open until 17th November.
For more information please get in touch with Place Making Project Officer, Jane Overington.