Haringey and Air Quality
1st February 2018 / Posted by CRP Team
CRP is very happy to have been selected to start the Air Quality Business Engagement project for London Borough of Haringey, focusing on the Crouch End area.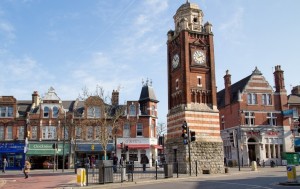 As part of this project, CRP will engage with Crouch End businesses through an online survey and face-to-face support. Data will be gathered on current delivery and servicing as well as business travel patterns. Proposed actions will come out of the data and will include an air quality action infosheet as well as cycle safety and business air quality seminars.
Through this work, CRP will support Haringey in making Crouch End a cleaner, healthier place by improving local air quality, supporting active travel and helping to reduce business energy and transport costs.
For more information, please contact CRP's Programme Manager Tanja Dalle-Muenchmeyer.