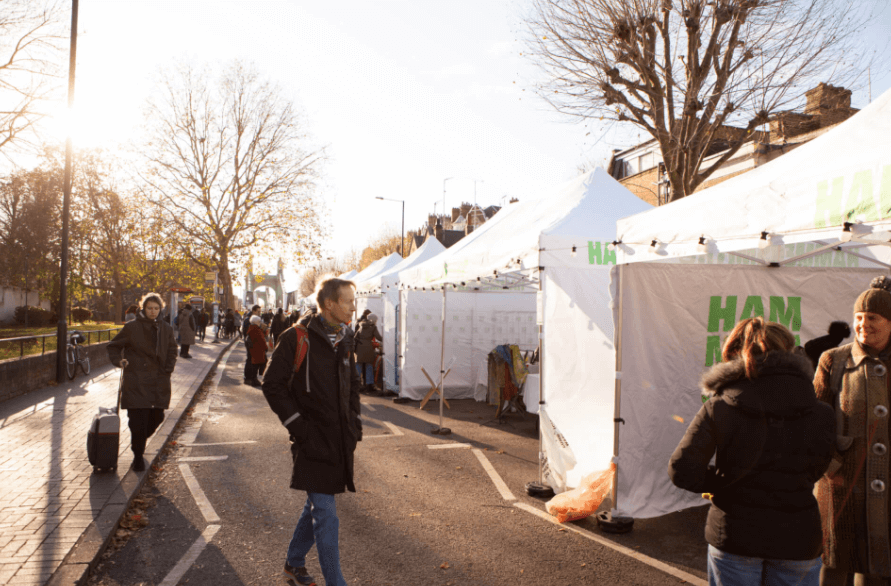 Hammersmith BID Hosts First Zero-Emission Market
14th December 2021 / Posted by Ross Phillips
CRP partner Hammersmith BID recently hosted London's first zero emission market on Sunday 29th November.
From jams to jumpers, the market allowed shoppers to browse for Christmas gifts that had all been brought to the market on cargo bikes, electric vehicles or on foot. This added to the innovative work they are delivering through CRPs Clean Air Villages 4 and Healthy Streets Everyday programmes.
In addition, lighting was solar-powered, and delivery options were made available through cargo bikes, as attendees were encouraged to walk, cycle or take public transport. The event was held on Hammersmith Bridge, which is currently open to just pedestrians and cyclists. eScooter company, Lime, even offered free eScooter training to support residents to consider fun and alternative ways to get around London.
CRP is delighted to see that our partners are hosting zero emission events, encouraging active travel and improve Londoners' health by tackling deliveries in polluting vehicles. Hammersmith BID are hoping to run more of these events in 2022, so if you are interested in attending, check out their events page.