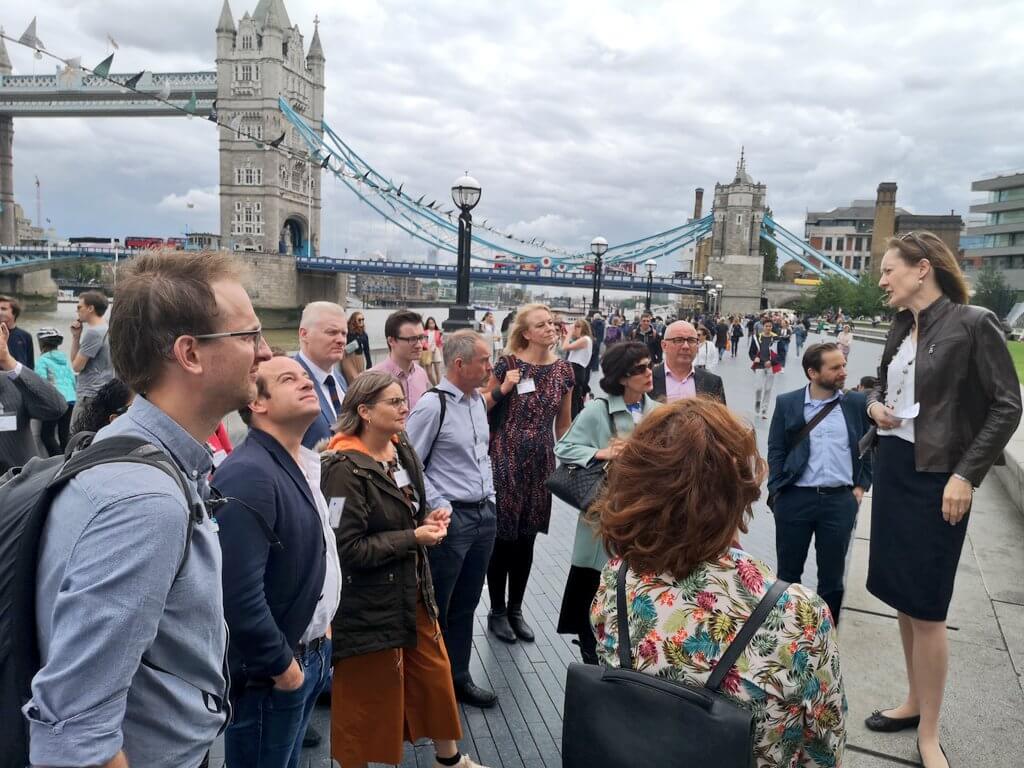 Future of London Tour
23rd July 2019 / Posted by CRP Team
Future of London's Making the Most of London's Waterways Conference took place on 20th June 2019.
The full-day conference brought together a cross-sector network to share practical approaches to enhancing waterways and waterside spaces as well as managing competing demands – with a view to highlighting lessons which can be applied individually or strategically across any city.
CRP's Director Susannah Wilks and former CRP Director Dr. Savas Sivetidis also led a Thames Walkabout Tour during the conference highlighting how diversifying the use of waterways including public access and cultural amenities on private land, was all part of the masterplan when redeveloping the Southbank and More London Estate (London Bridge City).