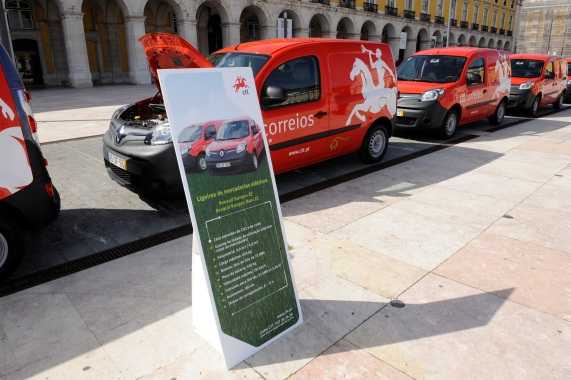 FREVUE leading to additional electric vehicles and consolidation centres
23rd September 2015 / Posted by CRP Team
Several FREVUE partners have announced that as a direct result of the CRP-led FREVUE demonstrator project, they will increase the number of electric vehicles in their fleets and look at opening new consolidation centres.
To date, over 50 vehicles have been procured and delivered across the FREVUE demonstration cities.  Of these, 11 were delivered in London with another six vehicles expected to be operational by October 2015.
These encouraging developments are due to the positive feedback from the electric freight vehicles and consolidation centres in operation so far. Overall, the performance of the vehicles is good and most are fully integrated into daily operations. Feedback from drivers remains largely positive with reduced noise levels of the vehicles significantly improving their well-being.
Based on their positive experience with electric freight vehicles in the FREVUE project, several partners now want to enlarge their fleets beyond the original target:  In Lisbon, CTT (the Portuguese national postal service) will add another 30 vehicles to their electric freight fleet over the next three years while EMEL (Lisbon's municipal parking company) will procure six additional vehicles. In Amsterdam, Heineken decided to introduce two more vehicles than originally foreseen.
In addition to further vehicles, two new construction consolidation centres (CCCs) are to be developed at large building sites in Stockholm. Both have been inspired by the CCC at the Royal Seaport Area that is part of the FREVUE project.
The FREVUE (Freight Electric Vehicles in Urban Europe) project is an urban e-mobility project supported by the European Commission. FREVUE seeks to demonstrate to industry, consumers and policy makers how electric vehicles can meet the growing need for sustainable urban logistics.
For questions or comments, please contact the FREVUE Co-ordinator, Tanja Dalle-Muenchmeyer, on tdmuenchmeyer@westminster.co.uk