FREVUE Leading by Example
25th April 2018 / Posted by CRP Team
CRP's Freight Electric Vehicles in Urban Europe (FREVUE) project will be presented at the 2018 Trans-European Transport Network (TEN-T) Days in Ljubljana, Slovenia. European Commissioner for Transport, Violeta Bulc, has invited Ministers, Members of the European Parliament and key stakeholders to discuss how to contribute to smart, sustainable and safe mobility, relying on the trans-European transport network and investments in transport connectivity.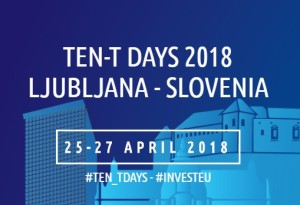 The FREVUE project will be presented on 25 April as part of an Electromobility Forum with a focus on the successful implementation of the project and how this could be replicated elsewhere.
For more information, please contact CRP's Programme Manager Electric Freight Tanja Dalle-Muenchmeyer.