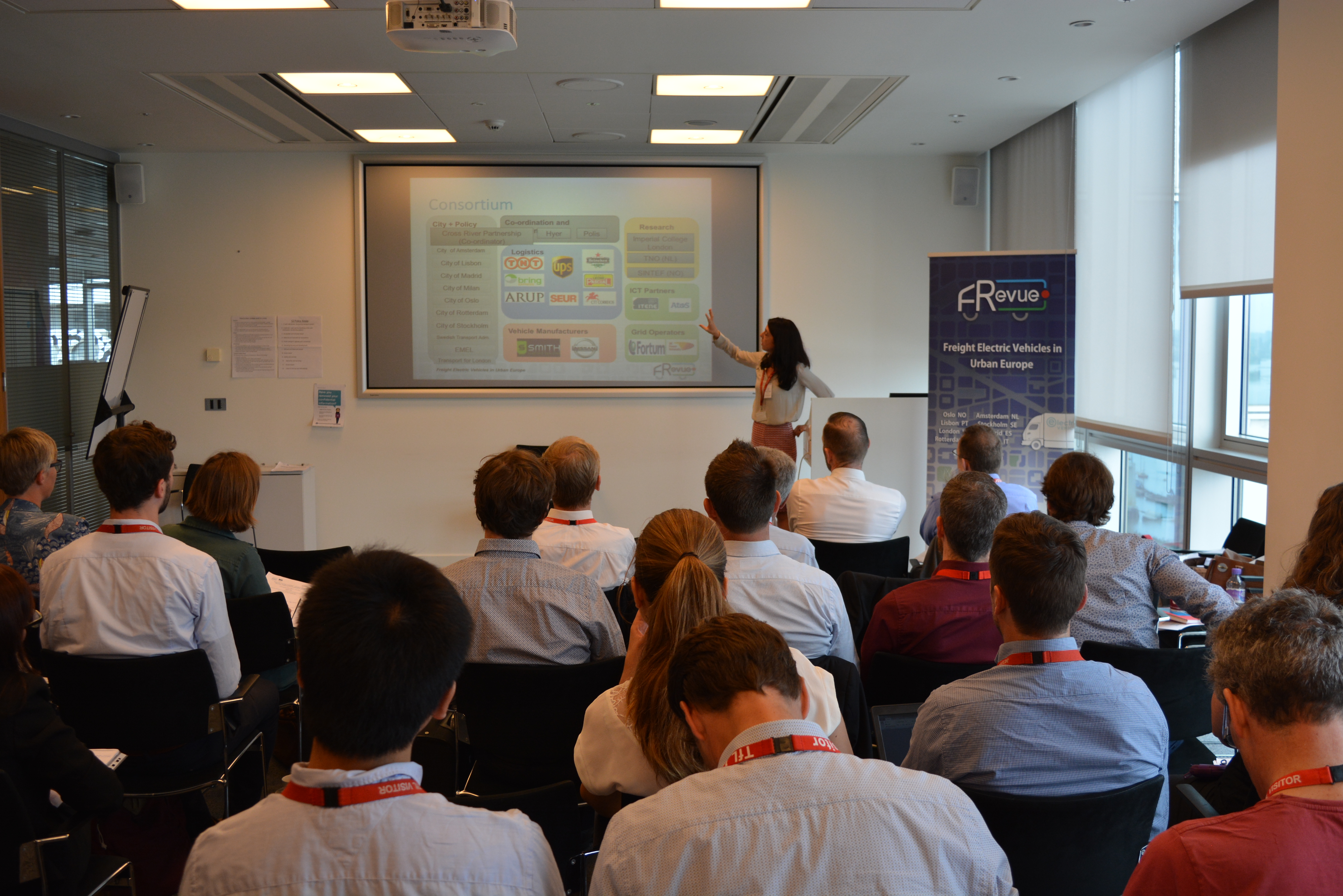 FREVUE-CIVITAS Capital London Study Tour
19th September 2016 / Posted by CRP Team
In cooperation with FREVUE, Civitas Capital organised a study tour to London on 7-8 September 2016. TfL very kindly hosted the tour at their Greenwich offices.
The goal was to share knowledge gained by the FREVUE partners as well as other relevant stakeholders about the implementation of electric freight vehicles and consolidation centres and to facilitate the implementation of similar schemes in other cities. The approximately 50 attendees included representatives from industry and research organisations as well as policy makers from Belgium, Denmark, Hungary, The Netherlands, Spain, and the UK.
FREVUE London partners UPS and Imperial College presented their work in the project while Arup organised an exciting seminar on alternatives to traditional consolidation including presentations from various industry partners, such as TNT, Straship Technologies and Collect+.
For the presentations, please see:
FREVUE-CIVITAS-Capital-Freight-study-tour-Day-1
FREVUE-CIVITAS-Capital-Freight-study-tour-Day-2-