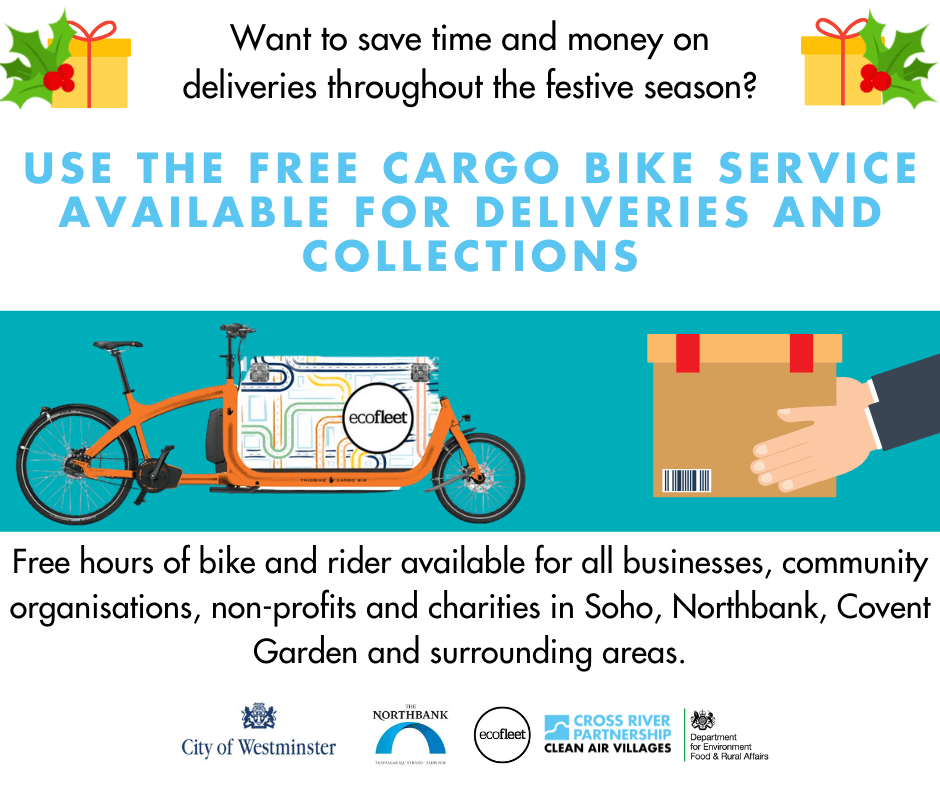 Free Cargo Bike Hire in Westminster and Northbank
18th November 2021 / Posted by Rachael Aldridge
Free use of a cargo bike and rider (yes, free, you did read that right!).
We can work together to reduce air pollution. Using transport types that do not give out pollutants that are bad for our lungs is one effective way to do this. That is why there are free hours – via the Defra funded Clean Air Villages programme – to use an Ecofleet cargo bike.
If you are a business, community organisation or charity based in Covent Garden, Northbank, Soho or Richmond then please contact CRP Project Manager Kate Fenton for more information.
The bike and rider can be booked in advance and used for your deliveries or collections, for example, delivering to customers or transferring stock between stores.
The hours are being given out on a 'first come, first served' basis.