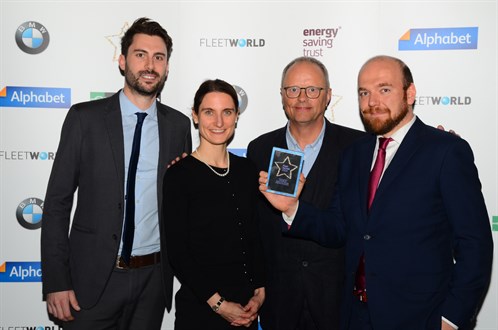 Fleet Heroes
30th November 2016 / Posted by CRP Team
CRP is delighted to be the runner-up for a National Fleet Heroes 'Air Quality Initiative' Award.
Alongside Global Action Plan and ten BID and borough partners, CRP's Clean Air Better Business programme has been recognised for the Clean Air Action Fortnight, which in March this year recruited and trained volunteers to encourage drivers to switch off their idling engines.
The impact of the intervention was independently measured and verified by air quality monitoring from Kings College London and showed that engaging drivers about idling can reduce air pollution peaks from between 20% and 30%.
The Mayor of London-supported campaign reached 3.8 million Londoners with the #noidling message and has since been up-scaled via the The Mayor's Air Quality Fund Round 2 and delivered across 11 London boroughs.
Congratulations to all CRP partners who participated in the Clean Air Action Fortnight including: Better Bankside, Cheapside Initiative, The Fitzrovia Partnership, New West End Company, PaddingtonNow, Urban Partners, Victoria and WeAreWaterloo BIDs, and the London Boroughs of Southwark and Wandsworth.