Family Friendly Award Sponsorship
6th July 2017 / Posted by CRP Team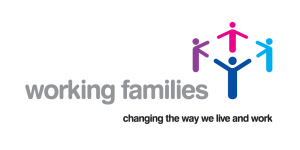 CRP is proud to announce that we will be sponsoring 'The Best for Flexible Working Initiative Award' at the Working Families Top Employers Special Awards which takes place on 6th July.
The Special Awards cover all aspects of flexible/family friendly working, how employers can support the work-life balance of their staff and highlight the benefits of an agile workforce.
Last year CRP's Recruit London project launched its Family Friendly toolkit, which highlights good practice in family friendly employment policy and provides a checklist for businesses to carry out a self-assessment on family friendly policies.
For more information please contact Recruit London Programme Manager Anna Elliott.