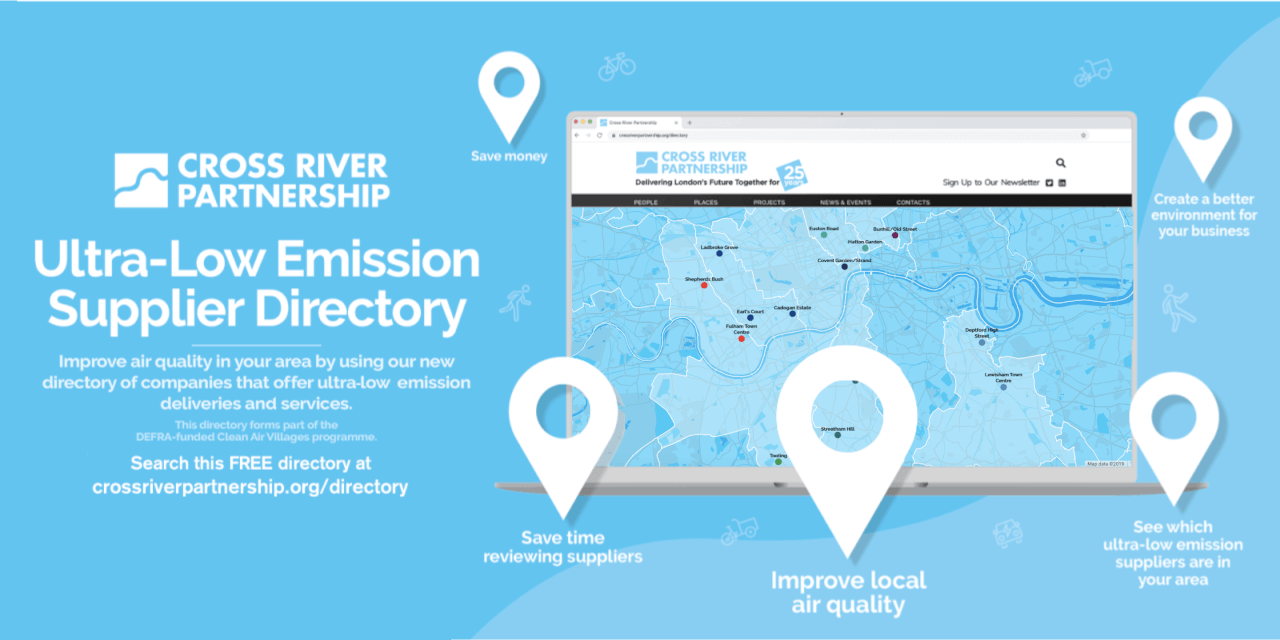 Expansion of the ULES Directory!
23rd September 2019 / Posted by CRP Team
In early September CRP and partners were excited to expand the Ultra-Low Emission Supplier Directory to include 10 new Clean Air 'Villages'. Businesses within these areas, as well as across London, can search the Directory to find cleaner suppliers and help reduce local air pollution. From groceries, cleaning products, office supplies, and much more, the Directory provides a platform to promote businesses delivering using electric, petrol-hybrid or alternative fuel vehicles, on bike, or on foot. 
This low-emission community continues to grow, with new suppliers added each month. If you wish to be listed on the Defra-funded Directory, or know of any great businesses who may be eligible, please don't hesitate to get in touch!