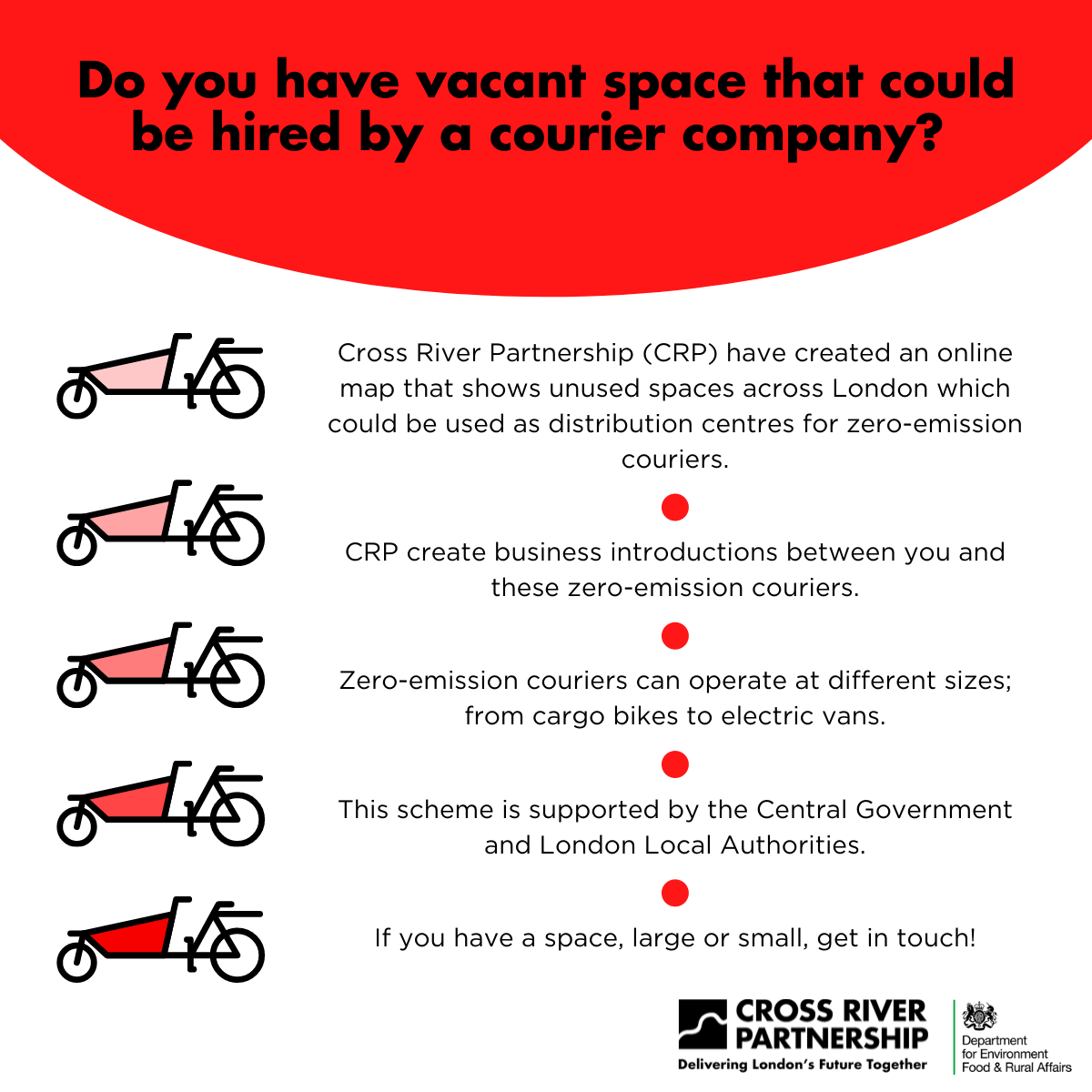 Do you have vacant space which could be used by a courier company?
26th January 2022 / Posted by Ross Phillips
Cross River Partnership's online map shows unused commercial and industrial spaces across London which could be used by couriers as consolidation hubs across London.
These consolidation hubs will receive deliveries from many different couriers and suppliers, before being delivered in the last-mile on bicycles or on foot, instead of polluting vehicles. They are great for reducing traffic and pollution, and contributing to greener,
safer and more vibrant neighbourhoods in London. Storage units, railway arches and warehouses make great consolidation hubs! This could be a source of extra revenue and contribute to cleaner air across London.
So what do you do if you have a vacant space in London?
1. Get in touch with CRP Project Officer Eleanor Marshall.
2. Tell us a bit more about your space with the document we send you.
3. CRP will add it to the map and introduce you to any couriers who enquire.