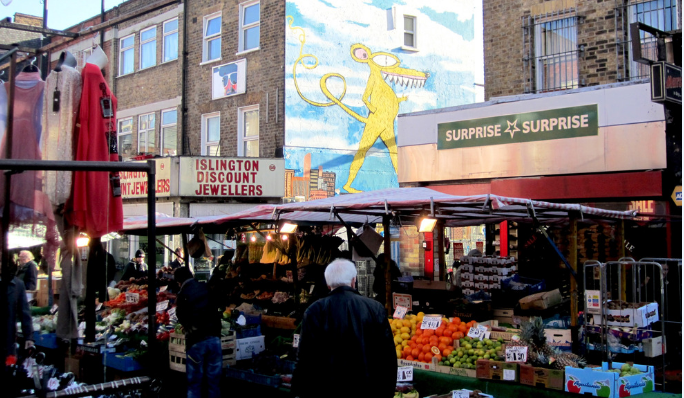 Delivery Servicing Planning for Markets
25th April 2017 / Posted by CRP Team
Vibrant, colourful and energetic are words commonly associated with London's urban markets. The market environment is a classic case of low cost flexible space that must respond rapidly to the demand for use of the environment – be that traders' own operating needs, municipal servicing, parking, vehicle and pedestrian foot traffic.
The urban market delivery and servicing project for the CRP convened Central London Sub Regional Transport Partnership takes a closer look at what makes three of London's urban markets a success and what operating challenges they face.
This project is a first of its kind and has engaged with Lower Marsh (Lambeth), East Street (Southwark), and Chapel Market (Islington) traders and operators to look at consolidating vehicle movements and enhancing the trading environment environments. The project aims to help street market operators and market traders to take steps to reduce their impact on air quality and achieve wide environmental and public realm outcomes.
A key output of this study is a best practice tool kit which Cross River Partnership is supporting alongside our borough and BID partners.
For more information please contact Jane Overington, Place Making Project Officer, at janeoverington@crossriverpartnership.org.