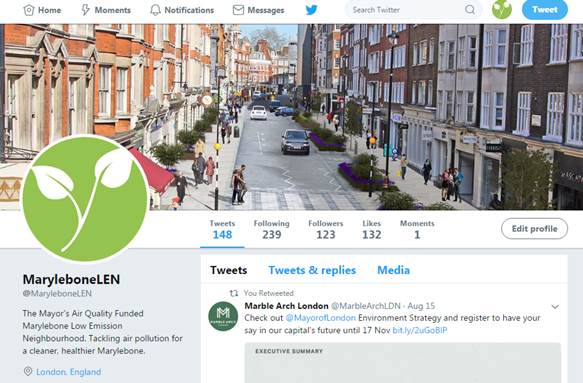 Delivering the Marylebone Low Emission Neighbourhood
21st August 2017 / Posted by CRP Team
CRP have been managing the Marylebone Low Emission Neighbourhood (LEN) for 7 weeks; and it's been really interesting coordinating all the different schemes to bring about a great collective result!
We've been involved in many fun activities in a short space of time including (but not limited to!)
Site visits to the proposed locations for our LEN urban realm projects
Organising the judging of a parklet design competition with the University of Westminster
Developing the Marylebone LEN twitter page; follow us here https://twitter.com/MaryleboneLEN
Planting seeds at the play street with St Vincent's Primary School on 10th July
A Steering Group meeting; hearing about all the great work that the different stakeholders are delivering
Attending a #dontbeidle event, asking vehicles in Marylebone to turn their engines off while stationary.
It's been an exciting few weeks, and we're looking forward to coordinating the Luxborough Street Community Green Street on 22nd September.
For more information about the Marylebone LEN contact vickykeeble@crossriverpartnership.org