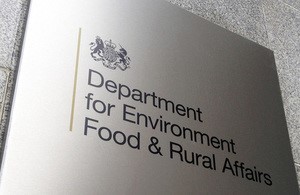 DEFRA funding for CRP's Clean Air Villages
27th March 2018 / Posted by CRP Team
CRP has secured the second largest share of DEFRA's latest Clean Air Grant for our Clean Air Villages programme, a partnership between five boroughs: Lambeth, Hammersmith and Fulham, Islington, Kensington and Chelsea and Lewisham.
Clean Air Villages will reduce emissions at 10 air quality hotspots across the five boroughs, by working with businesses and communities to make deliveries and servicing more efficient through individual and collective action.
The programme builds on CRP's successful deliverBEST programme and DEFRA-funded pilot in Camden and Westminster in 2017/18.
Contact CRP Air Quality Project Manager Brendon Harper for more information.