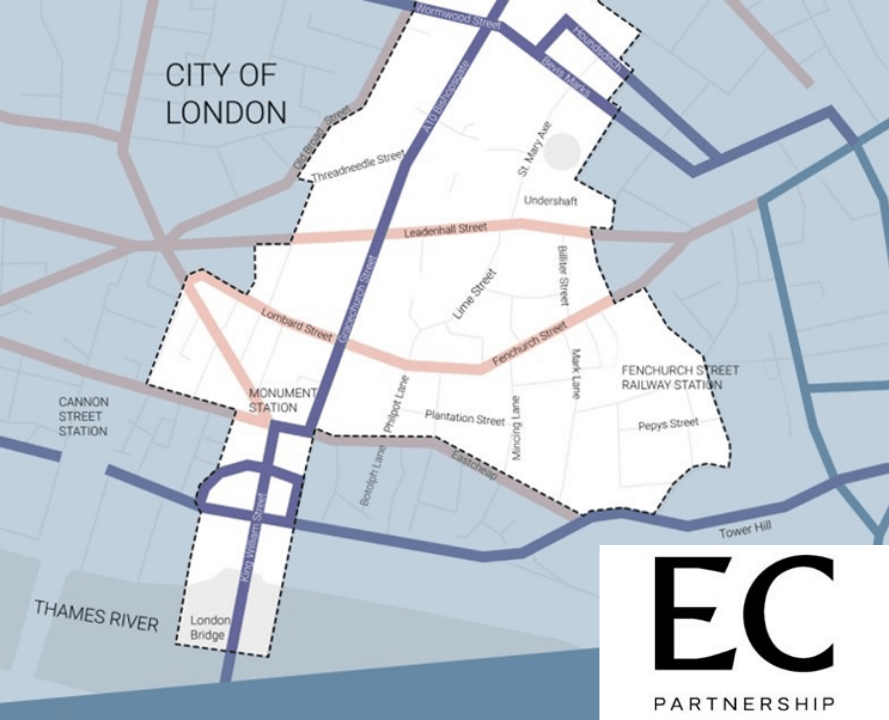 CRP's Spotlight On: Eastern City Partnership
26th October 2021 / Posted by Susannah Wilks
The Eastern City Partnership (EC Partnership) has been founded by a group of landowners and occupiers looking to work collaboratively with the City of London Corporation, and other public sector partners.​ ​
The partnership has a shared view to champion local priorities, and amplify the significant assets across the footprint of the area.​ ​
The geographical area which the EC Partnership covers is vital to the UK economy. Success will create a ripple effect across the wider economy, which will be more important than ever in the post COVID era. ​
CRP is extremely pleased to be working alongside the EC Partnership.  EC Partnership became a formal partner at the September 2021 Board meeting of Cross River Partnership – welcome!
For more information, please contact CRP Director Susannah Wilks.