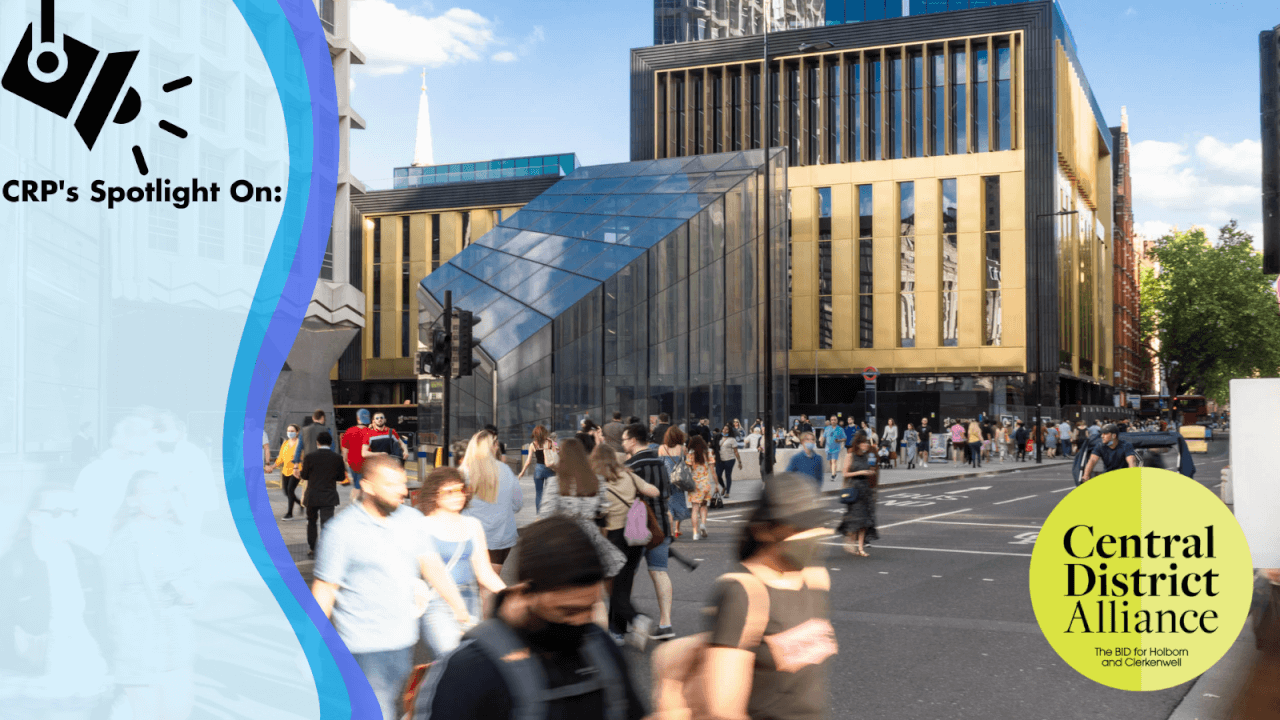 CRP's Spotlight On: Central District Alliance
27th July 2021 / Posted by CRP Team
This week's focus is on CRP BID partner Central District Alliance. We heard from Debbie Akehurst about the BID's recent rebrand.
Previously known as Midtown BID, Central District Alliance (CDA) is the new name for the Business Improvement District for Holborn, Clerkenwell, Farringdon, Bloomsbury and St Giles. CDA is one of the largest BIDS under the Primera portfolio and is known for its mix of heritage, culture, and creativity as well as housing one of the most celebrated design hubs – Clerkenwell.
CDA prides itself on being instrumental in developing the area as a thriving place to work, live and visit, it plays a defining part in influencing and implementing environmental and social changes including public realms and public place-making. Our Grey to Green initiative will see a range of planting across the area to welcome people back into London. We know that safe, inclusive and sustainable public spaces have a significant positive impact on the economic life of urban centres, which is essential for the success of any regeneration strategy.
CDA is a proud partner of Clean Air Villages 4 (CAV4) and it's work towards building back better by implementing solutions that will result in fewer polluting emissions. The pandemic has highlighted now more than ever there is a greater need to look after ourselves and our environment and CAV4 is one avenue that will allow us to do that.