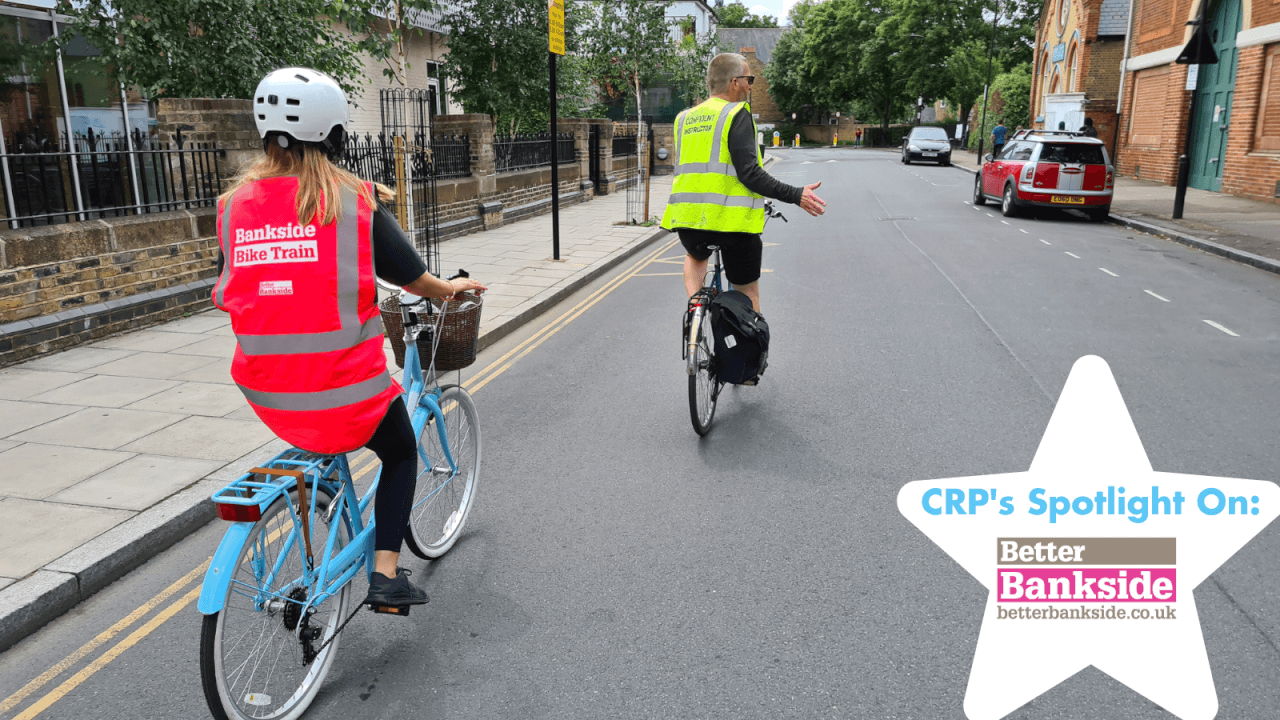 CRP's Spotlight On: Better Bankside
10th November 2020 / Posted by CRP Team
CRP's Spotlight On: Better Bankside
This week, we are showcasing the work of CRP BID partner Better Bankside, who are working on active travel initiatives in the vibrant, creative area spanning between London Bridge and Blackfriars Bridge, south of the river. Hear what Kate Poulter has to say about Better Bankside's most recent work:
Better Bankside has further ramped up its cycling offer to encourage Banksiders who are keen to adopt a new way of commuting to choose a bike. For the last few months, Bankside Bike Trains have given first time or nervous cyclists the opportunity to practise their commute into the area by joining rides led by qualified instructors. The Bike Trains pick up from various London stations and make return trips to and from Bankside, boosting the confidence of those who may not have been certain enough to cycle alone.
To overcome concerns about where to safely store a bike, Better Bankside also launched the a new Secure Cycle Park with increased capacity and a digital, contact free entry system which allows access 24/7. Almost 100 local employees are already registered. More regular Dr Bike sessions have been taking place in outdoor spaces to offer free basic bike checks to Banksiders and we've partnered a local repair shop to offer free bike maintenance vouchers to local employees.
Better Bankside has always advocated the benefits of cycling; these new initiatives sit alongside an already robust package of cycling offers for Banksiders. The pink Brompton bikes loaned out to Bankside's employees have grown in popularity over the last few months. Better Bankside has increased this fleet further by investing in three new electric bikes, providing new ways of helping people commute by bike.
As the BID continues to innovate and find ways to promote active ways of travel, a new Bankside Lunch Club has also just been launched to bring lunch from Bankside's restaurants and cafes to deskbound officer workers in the area, using cargo bike.