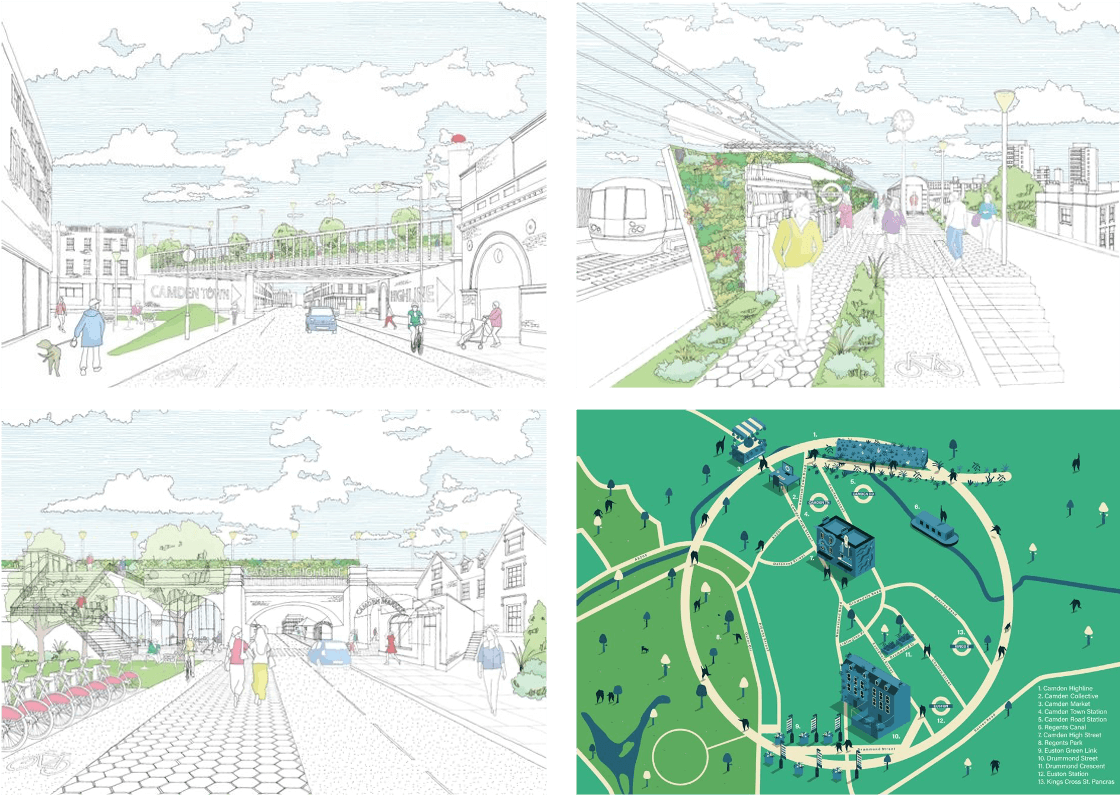 CRP's Next Lunchtime Launch Event Railway Infrastructure: Dawn of a New Era?
27th July 2021 / Posted by CRP Team
Sign up for CRP's next Lunchtime Launch event 'Railway Infrastructure: Dawn of a New Era?', Thursday 29th July, 1:15pm – 2pm, to discuss the potential future of urban rail freight and additional uses for railway infrastructure. We will be joined by Camden Town Unlimited and Better Bankside to explore both the Camden Highline and the Low Line!
Hasanul Hoque, Operations Director at Camden Town Unlimited, will be presenting on the BID's sustainable green development project – the Camden Highline. The route is 1.2km long, around 8 metres above ground and will bring new local green space to 20,000 people.
Val Beirne, Bankside Urban Forest Manager at Better Bankside, will be presenting on the BID's Low Line, an urban regeneration project along the railways viaducts in South London, from Bankside to Bermondsey. Like the Highline, Better Bankside are opening up stretches for walking and cycling and bringing forward green spaces, as well as launching the Green Logistics Centre, a freight reduction pilot.
CRP will also be sharing findings on rail freight from the Defra-funded Clean Air Villages 4 (CAV4) programme. Whether it's taking vehicles off the roads or transporting goods in a more efficient way, rail freight deliveries can provide a faster, greener, safer and more efficient way of transporting goods than via road.
For more information about CRP's Lunchtime Launches, please contact CRP Project Officer Rachael Aldridge or CRP Director Susannah Wilks.