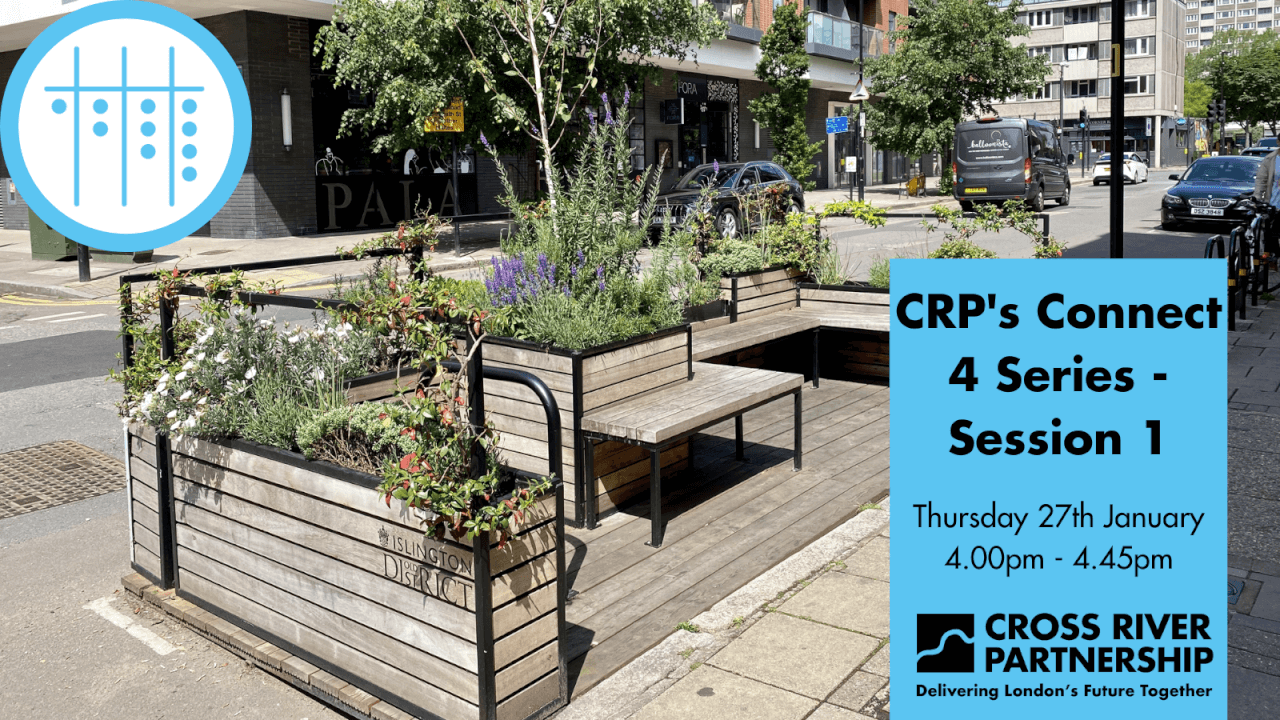 CRP's Exciting Events!
26th January 2022 / Posted by CRP Team
Firstly, we would like to say a big thank you to everyone who attended our Lunchtime Launch series of events in 2021. Cross River Partnership, with 21 external speakers,
brought 1,875 people together, 553% more than our 2020 events! 336 loyal attendees came to at least two events last year, and we had 829 brand-new attendees discovering our online sessions.
And we want to make 2022 even better! So we're launching CRP's Connect 4 Series.
This will bring you exciting topics at 4pm on the last Thursday of each month.
You can sign up to our first event of 2022 here.
Taking place at 4pm, Thursday 27th January, CRP's Connect 4 Series: Session 1 will look at green deliveries in cities and accessible streets. We'll be joined by DSDHA, Delivering London and Better Bankside. CRP, with DSDHA, will be launching brand new guidance, Highways and Footways Accessibility Guidelines, will outline recommendations to make fully accessible streets. Delivering London will also be presenting on their latest initiative, which is all about reducing emissions and congestion through consolidation of parcel deliveries, supporting healthy high streets. Better Bankside will also be presenting on the Green Logistics Centre, which aims to turn weekly deliveries into monthly ones.
We are excited to see where this year takes us and can't wait to have you along for another year!