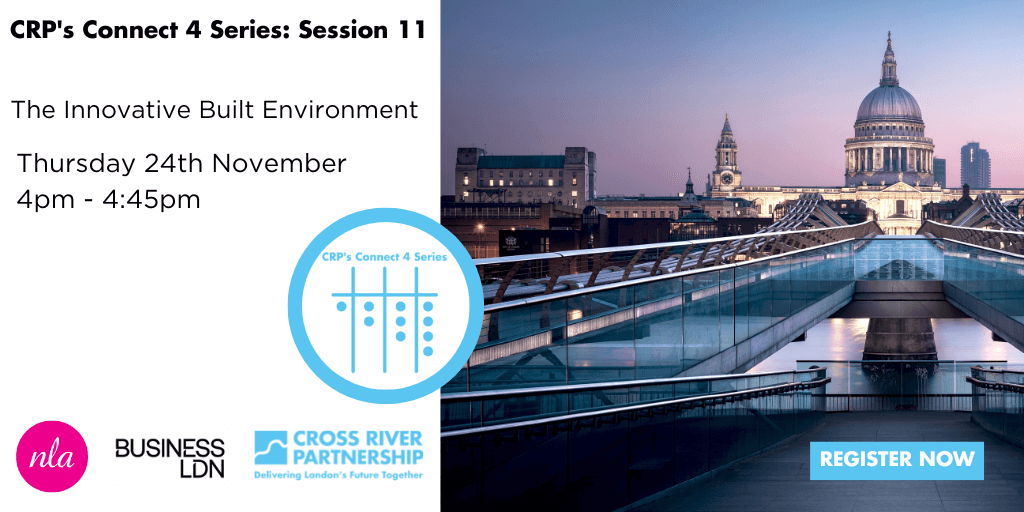 CRP's Connect 4 Series: Session 11
22nd November 2022 / Posted by CRP Team
You are invited to join Cross River Partnership for Session 11 of CRP's Connect 4 Series – The Innovative Built Environment
This online event is taking place on Thursday 24th November, 4pm – 4:45pm. The speakers for this event are:
Change is coming on London's roads. People and goods are making different journeys and technological developments are bringing new and innovative ways of travel to our city. Join for a discussion with New London Architecture and BusinessLDN around how the built environment and way we travel is changing!
CRP will be launching a new case study into river freight, which details a trial completed as part of the Clean Air Logistics for London programme in summer 2022. This case study includes key statistics and emissions savings from the pilot, such as how to set up your own, plus operations, costs and learnings. Initial figures show that there was a 78% saving in NOx and an 88% saving in CO2 transporting the goods via river rather than via road.
Look forward to seeing you there!