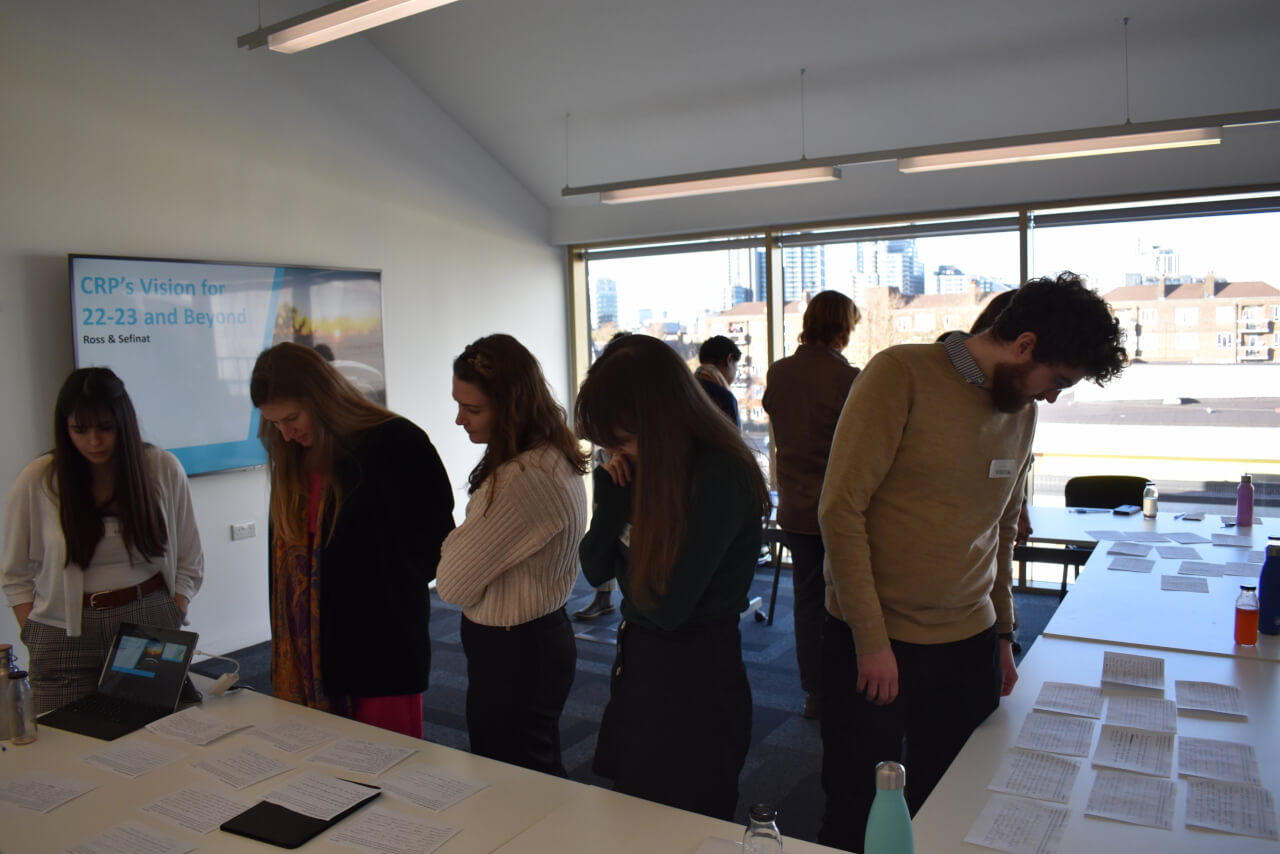 CRP Team Planning Day
14th December 2021 / Posted by CRP Team
Thursday 25th November was the first time that the CRP Team have met up in-person since the start of the COVID-19 pandemic for its team planning day.  It was a great interactive day and provided the opportunity for the team to collaborate in shaping the future of its activities.
The Team got down to planning its strategy for 2022/23 and beyond, which included discussing:
CRP's Vision and revamped mission statement
How best to capture and showcase the partnership's innovative projects and impact
Budgets and expenditure; and
How best to illustrate achievements in CRP's upcoming annual report and business plan.
The team managed to pack a lot of activities into the day including a visit to the Westminster Wheels Project, based at a shop in Church Steet, NW8 8ES.  It is a training programme initiated by Westminster City Council in partnership with Groundwork.  The training programme supports young unemployed Westminster residents to gain valuable skills and experience to become qualified bicycle mechanics, by refurbishing unwanted bikes into high quality bikes that are either donated to community groups or sold.
If you have an unused or unwanted bike you would like to donate, you can drop it off at the shop on Monday-Saturday, between 09:00-5:00pm.  Alternatively, you can donate online.  Contact  ResponsibleEconomy-Team@westminster.gov.uk if you would like more information or to sponsor the project.