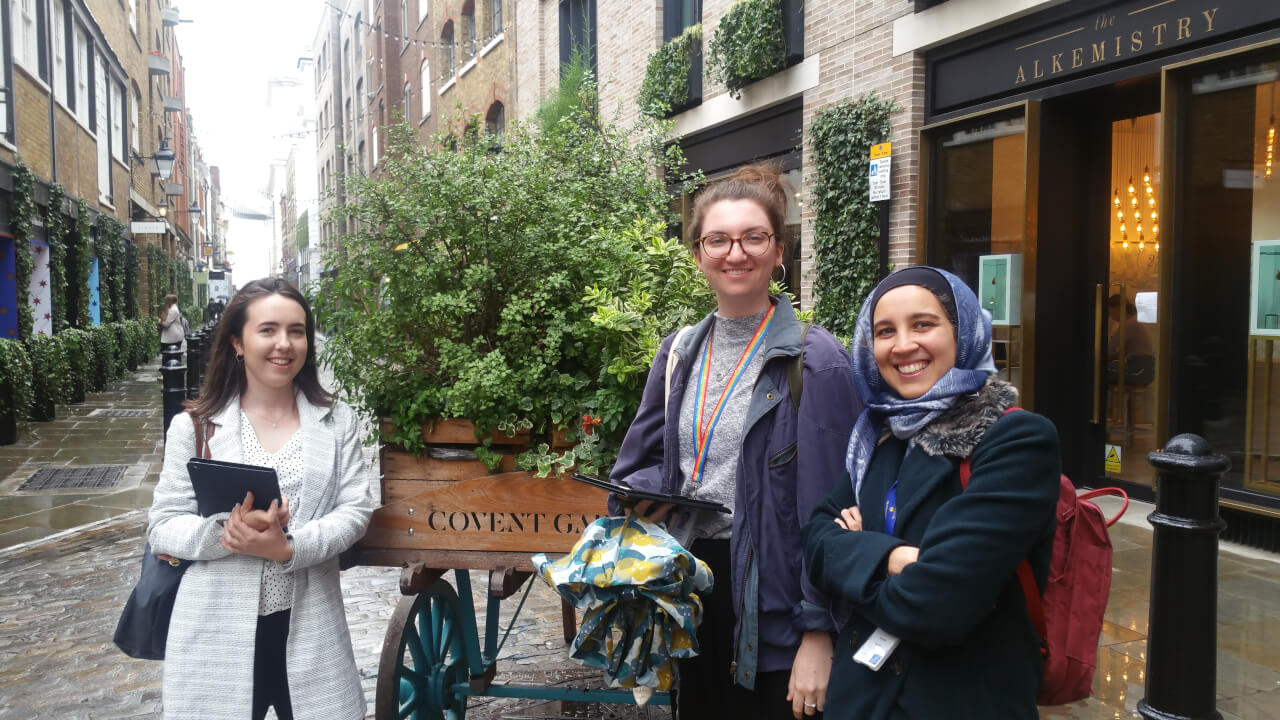 CRP Submits Application to Defra's Air Quality Grant Programme
22nd November 2019 / Posted by CRP Team
According to Defra (the Department for Environment, Food & Rural Affairs), 'air quality is the largest environmental health risk in the UK'. With London's roads regularly exceeding World Health Organisation guidelines for dangerous emissions, air quality needs tackling.
CRP has successfully applied for funding from Defra's Air Quality Grant in the previous three rounds, and has been delivering an award-winning Clean Air Villages air quality project that has been working with businesses to support in streamlining deliveries and servicing in order to reduce local congestion and pollution.
CRP has submitted a joint application for the next round of Defra funding, with 16 project partners* coming together from across London with the aim to collaborate on an air quality project that would deliver local and wider air quality improvements.
The photo (above) is from recent Clean Air Villages business engagement in Covent Garden, Westminster. CRP surveyed food and beverage sector businesses about their deliveries, in order to propose a solution to implement that will result in reduced congestion and pollution.
For further information, please contact CRP's Kate Fenton.
*Westminster City Council as lead authority with; London Boroughs of Camden, Hammersmith & Fulham, Haringey, Islington, Lambeth, Lewisham, Merton, Richmond upon Thames, Wandsworth, City of London Corporation, and the Royal Borough of Kensington & Chelsea, as well as Business Improvement Districts (BIDs) angel.london, The Fitzrovia Partnership, Northbank BID and South Bank BID.