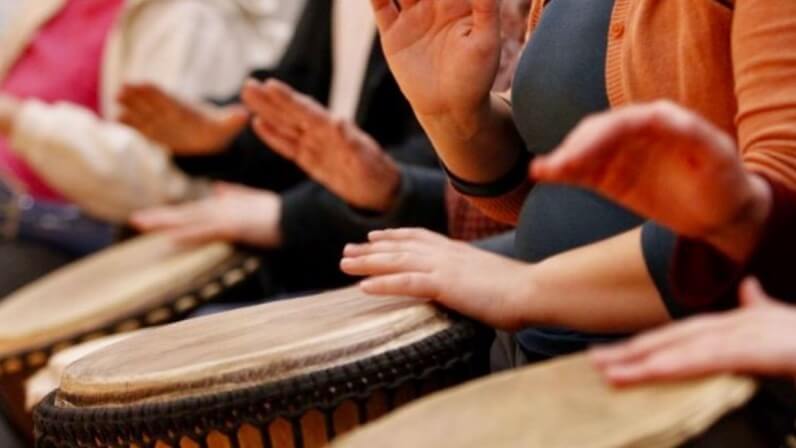 CRP goes drumming!
11th June 2019 / Posted by CRP Team
CRP staff enjoyed an afternoon drumming on Tuesday 28th May.  The djembe drumming workshop was held at Westminster Music Library  and led by a professional drum player.
The CRP staff were taught how to play together to create melodious rhythms. The session was a great way to raise and promote mental health awareness.   Drumming can have huge benefits for health and well-being and has been promoted to staff by CRP's lead accountable body,  Westminster City Council.
For further information please contact CRP's Business Apprentice, Yasin Mahmood.