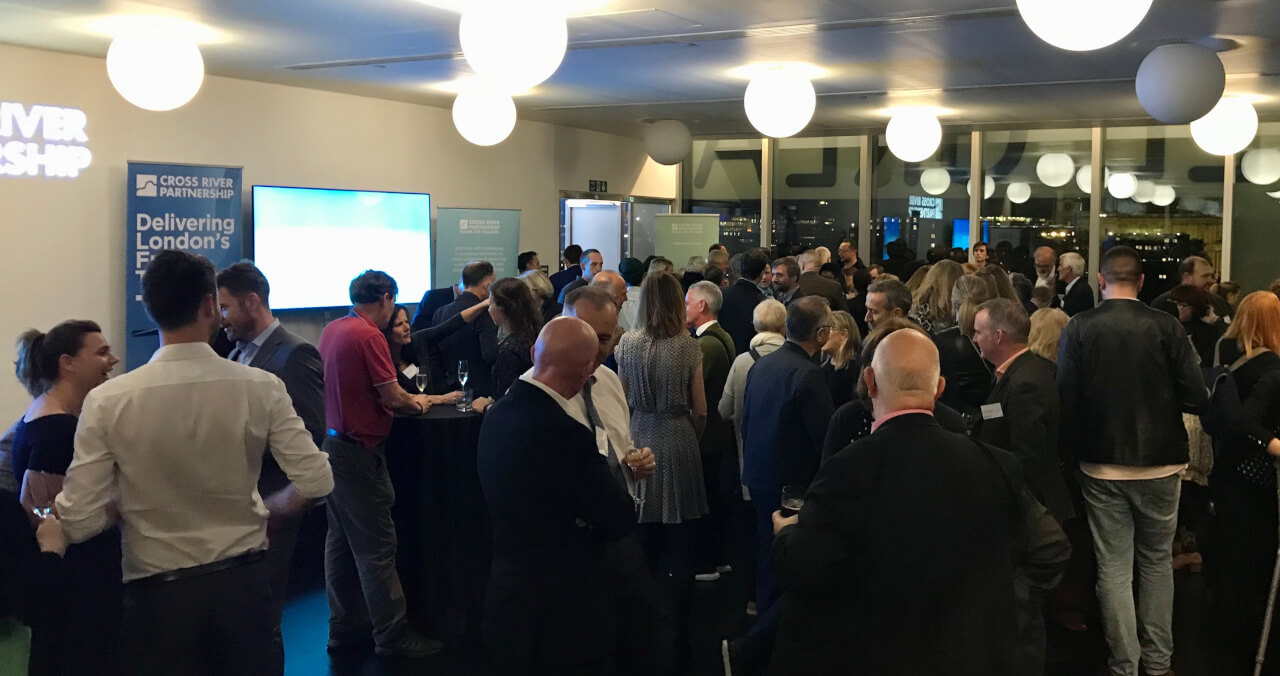 CRP celebrates 25th anniversary
25th October 2019 / Posted by CRP Team
HAPPY BIRTHDAY TO US! Cross River Partnership celebrated a fantastic 25 years of Delivering London's Future Together at our anniversary event on Wednesday 9th October, #CRP25.
The celebrations took place at London's Tate Modern, with spectacular views of CRP's flagship project, the Millennium Bridge, now with artwork installed as part of the Illuminated River project!
Cross River Partnership was originally formed to literally cross the river, with new bridges, as a partnership between the four founding local authorities of the City, Lambeth, Southwark and Westminster. Since then, CRP has expanded to take in more local authorities, and the private sector in the form of Business Improvement Districts. Today, we are delivering all sorts of projects to make London the best possible place it can be, with healthier streets, cleaner air, and empowered communities. These achievements are showcased our latest projects video.
During the event, we launched an exciting new Buddy Scheme. This scheme paired people from CRP's past, with CRP's present staff, to create a diverse group of 25 people to create the future 25 years for CRP.

We would like to say a huge thank you to everyone who has been a part of CRP's journey past and present – partners, funders, supporters, staff, and the CRP board.
Here's to the next 25 years and beyond!