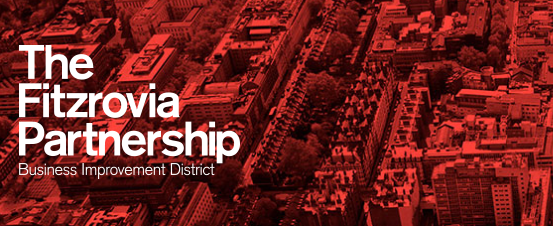 CRP and The Fitzrovia Partnership
20th October 2016 / Posted by CRP Team
CRP is providing project management services to The Fitzrovia Partnership BID to deliver its ambitious sustainability objectives.
Jane Overington, CRP's resident Transport Project Officer, is working in-house with The Fitzrovia Partnership to continue the delivery of their freight consolidation, and commercial waste and recycling schemes. Jane is championing a cleaner, greener Fitzrovia with high quality public realm additionally addressing air quality issues.
This initiative continues CRP's cross-functional and multi-agency agenda; supporting Business Improvement Districts, boroughs, the Greater London Authority and Transport for London to make London a great place to live, work and do business.