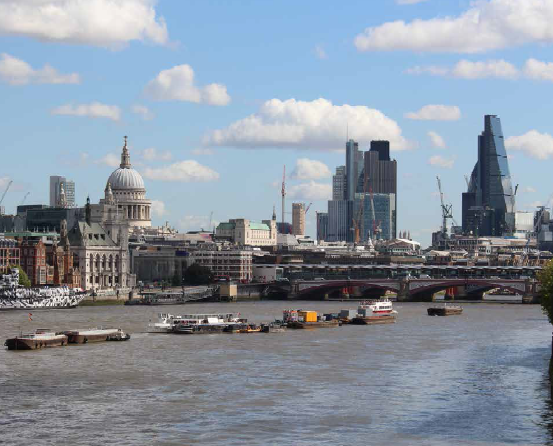 Consultation on CAZ Supplementary Planning Guidance
24th September 2015 / Posted by CRP Team
The Mayor has published the Draft Central Activities Zone (CAZ) Supplementary Planning Guidance (SPG) for public consultation for a period of 12 weeks – from 15 September to 8 December 2015.
The draft CAZ SPG provides guidance on how to interpret and apply policies in the 2015 London Plan related to London's Central Activities Zone and, where relevant, the North of the Isle of Dogs.
It includes guidance on matters including:
office to residential permitted development rights and the need for a co-ordinated approach to borough Article 4 Directions if the current exemptions for the CAZ, Tech City, North of the Isle of Dogs, the Royal Borough of Kensington & Chelsea and the Royal Docks Enterprise Zone are removed
striking an appropriate balance between offices and residential in different parts of the Zone
promoting strategic clusters of culture, arts and entertainment uses/ activities and accommodating growth in retail development
enhancing the distinct environment and heritage of the CAZ with examples of accommodating growth through contextual change in CAZ
supplementary guidance on tall buildings bringing together work by the GLA and boroughs on Opportunity Area Planning Frameworks and Local Plans
guidance on identifying capacity for residential development in the CAZ without compromising strategic functions
implementation and delivery of essential new transport infrastructure, walking, cycling and use of the River Thames
interpretation of the London Plan CAZ Diagram and guidance on the CAZ Opportunity Areas.
The draft SPG can be downloaded here on the Greater London Authority website:
https://www.london.gov.uk/priorities/planning/consultations/central-activities-zone-draft-supplementary-planning-guidance
How to comment on the document:
Written responses should be sent by post or email to the contact details below:
By email – to mayor@london.gov.uk
By post (no stamp required) to:
Boris Johnson, Mayor of London
(CAZ SPG)
FREEPOST LON15799
GLA City Hall, post point 18
The Queen's Walk
LONDON SE1 2AA
All responses (emails and letters) should be received by midnight on Tuesday 8 December 2015
Please note that all responses will be available for public inspection.