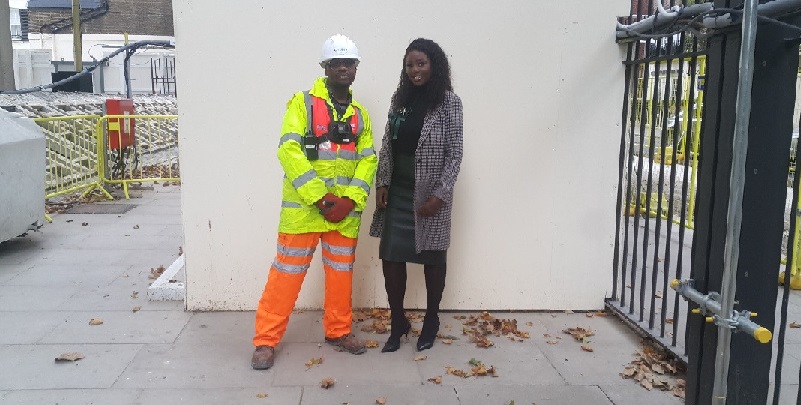 Construction Candidate Case Study
17th October 2018 / Posted by CRP Team
Michaella Jackson, Recruit London's Specialist Workplace Coordinator started supporting Theodore, a Westminster resident, in September 2018. Theodore had been unemployed for 3 years after a tragic event of losing 3 immediate family members of his family and having health-related issues.
"Michaella was an absolute godsend and I couldn't have done it without her. She is such an approachable person who really took the time to listen to the challenges I faced. From the very first time I met Michaella she really gave me belief that I could actually find work and work for a fantastic organisation. Michaella was extremely positive and set out a plan as to how she could support me into finding my next opportunity. She sat down with me and discussed my previous experience to amend my CV accordingly. Michaella also conducted several mock interview sessions to gain my confidence, how to answer interview questions (using the STAR method), and how to use engaging body language. I found these techniques extremely useful as this was something I struggled with in the past.
I am now happily working as a Trainee traffic Marshal at Carey's, which is a great company. I am thoroughly enjoying my new role and really get along with my colleagues. Some of them are ex-serviceman, so I have made lifelong friendships as we have so much in common. I have now recommended Michaella to my female friend Jo, who recently passed her CSCS course as she is looking for a career in Construction. Jo has been finding it extremely difficult to get into the Construction industry and not having any luck with finding a job. I told her to and go and see Michaella too!"

For more information regarding support into work please contact Michaella Jackson, Specialist Work Workplace Coordinator at Recruit London.