Construction and Social Value
20th June 2017 / Posted by CRP Team
In accordance to the Public Services (Social Value) Act 2012; an Act of the Parliament of the United Kingdom that calls for all public sector commissioning to factor in social value, Westminster Employment Service in conjunction with Recruit London are leading the way working with the services the Council commissions and procures for contracts over £100k.
The businesses have been tasked to help improve the socioeconomic and environmental well- being of the borough.  Part of this is to take part in helping Westminster's unemployed residents, especially residents with long term, disabled and managed health issues, back into meaningful employment by facilitating work placements, shadowing, assisting with mock interviews, delivering sector or employer talks,  and ultimately permanent employment.
An example of how this is taking effect is the work that CRP are doing with ISG Fit Out who are refurbishing Westminster City Hall.  Recruit London and Westminster's Local Employment Services Team are working closely with ISG on the anticipated roles that the entire renovation will need. The re-fit is expected to last just over 68 weeks and we hope to generate in excess of 30 jobs including admin staff, labourers, caterers, security and roles aligned to construction. Recruit London has already successfully assisted with the recruitment  of an ISG Office Manager and we are looking forward to doing more with ISG and other contractors to help more Westminster residents into work.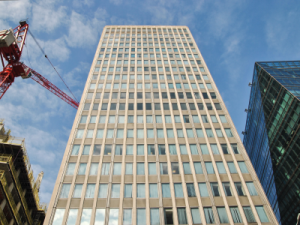 For further information about Recruit London please contact the team: recruitlondon@crossriverpartnership.org