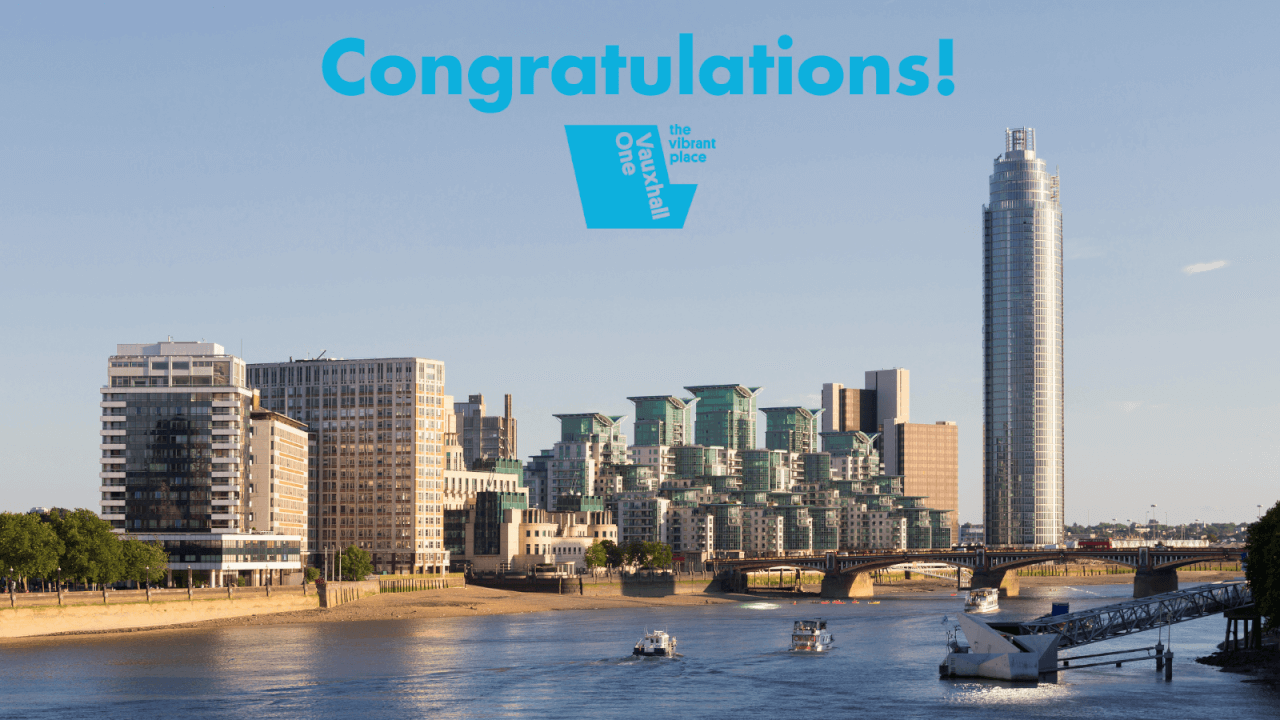 Congratulations to Vauxhall One!
18th November 2021 / Posted by CRP Team
CRP Business Improvement District partner Vauxhall One has been voted in for its third 5-year term!
Earning a victory with 87.4% of voters and 94.5% by rateable value, Vauxhall One will continue its work to share the largest regeneration zone in Europe.
Councillor Claire Holland, Leader of London Borough of Lambeth, said "I would like to congratulate Vauxhall BID for the fantastic ballot result, which is proof of the hard work and dedication that they have shown to local businesses and residents. We are looking forward to continuing working closely with them over the course of the next 5 years, developing Vauxhall's reputation as a destination for Londoners and supporting businesses recovering after the pandemic."
For more information on the BID's plans for 2022 – 2027, please see the Vauxhall One Renewal Proposal.