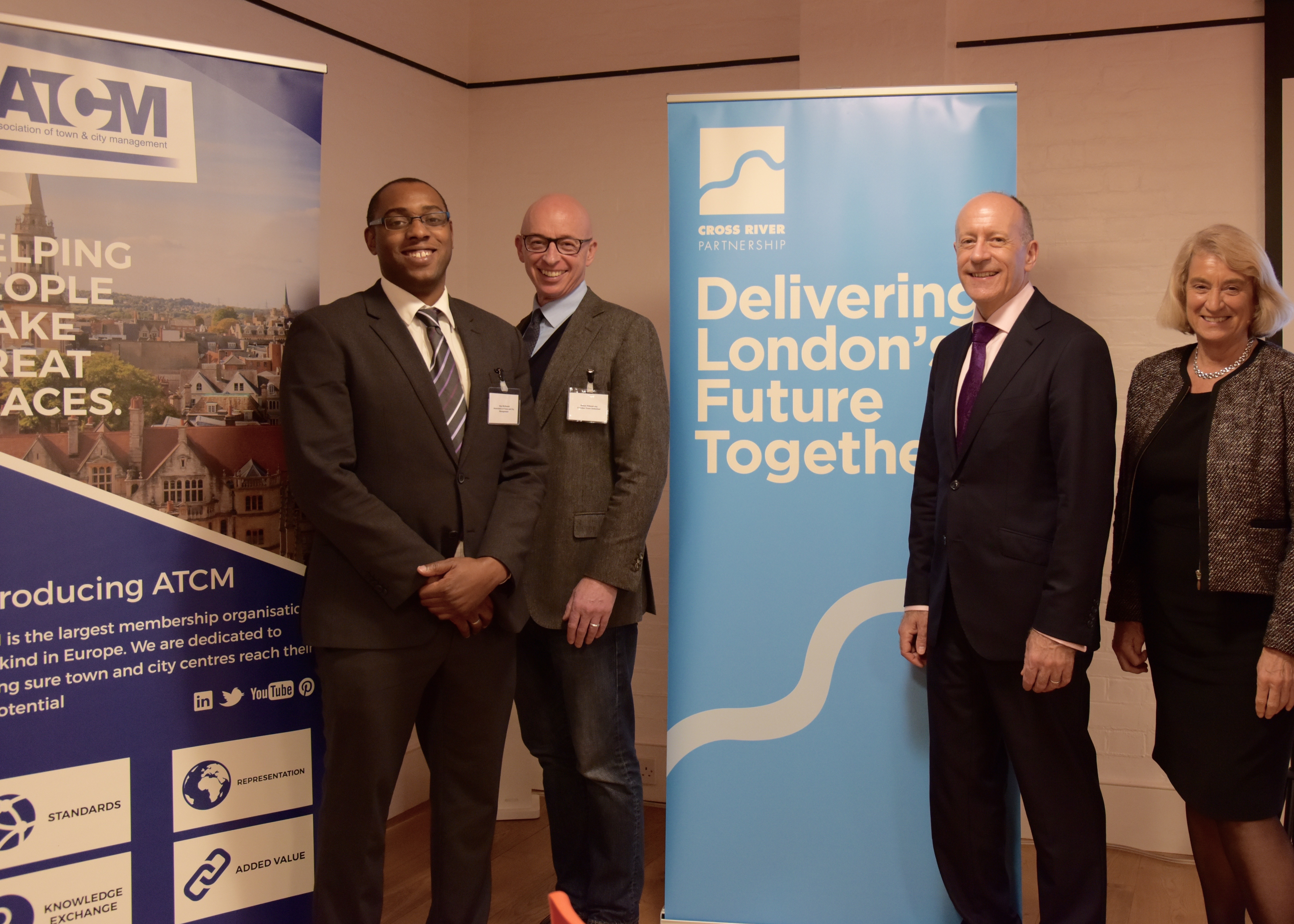 Collaborative Response to London Plan Submitted
5th March 2018 / Posted by CRP Team
CRP, in collaboration with the Association of Town and City Management (ATCM), have submitted a collaborative response to the Draft London Plan. The draft plan, released by Mayor Sadiq Khan in late 2017, sets out an integrated framework to shape the development of London to 2041 and deliver the Mayor's vision for good growth.
The collaborative response, signed by CRP, ATCM and 16 partners, follows a consultation event, hosted by Team London Bridge, in late January.  Speakers at the event included (from left): Ojay MacDonald from the ATCM;  CRP Co-Chair Simon Pitkeathley from Camden Town Unlimited and Euston Town; Deputy Mayor Jules Pipe; and CRP Co-Chair Councillor Wendy Hyde from the City of London Corporation.
The response, alongside all other feedback received by the Mayor will now be reviewed by an independent Planning Inspector in advance of an Examination in Public due to take place later this year. The final London Plan is expected to be adopted in Autumn 2019.
Read CRP and ATCM's collaborative response here.