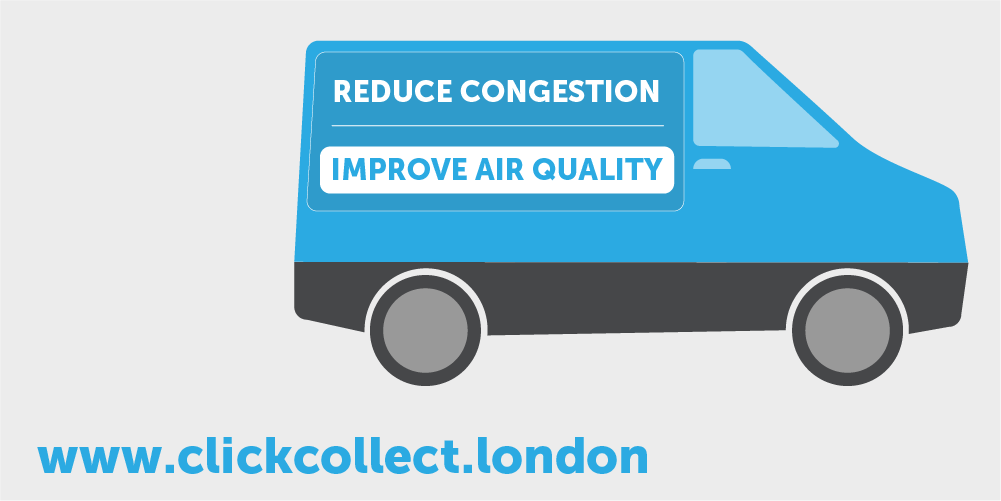 Click. Collect. Clean Air.
6th October 2017 / Posted by CRP Team
With less than 3 months until Christmas many businesses can expect to see an increase in personal deliveries to their receptions and postrooms. CRP's 'Click. Collect. Clean Air' behaviour change campaign is helping reduce this, saving businesses time and helping reduce delivery traffic and associated air pollution in central London.
This campaign is built around an interactive online guide (www.clickcollect.london) to the various 'click and collect' options available to people near their homes. Almost 20 of CRP's partners have branded versions of the site and promotional materials and are encouraging employers to promote alternatives to their staff.
If you would like help reducing personal deliveries in your own organisation, please contact CRP Business Engagment Officer Sefinat Otaru.