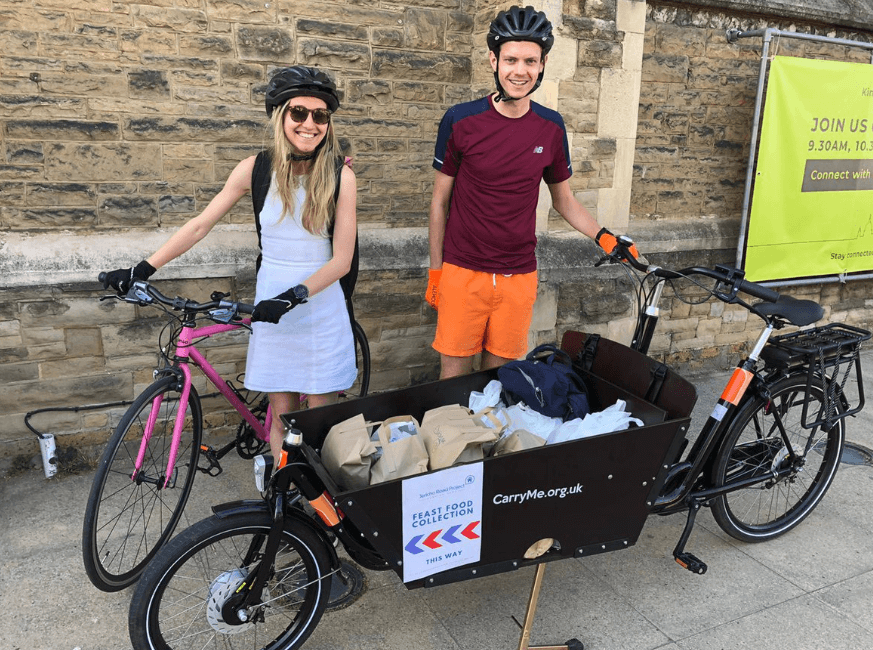 Clean Air Villages Covid-19 response
28th April 2020 / Posted by CRP Team
Over the past few weeks, the direction of Defra-funded CRP Clean Air Villages programme has had to adapt to the current circumstances. In a time where delivery services have become vital, allowing people to shop for essential items whilst maintaining social distancing and government guidelines, CRP is in awe at the brilliant work of businesses and individuals involved in the Clean Air Villages programme.
The Streatham BID cargo bike has been making deliveries to pharmacies and those in need, as well as helping local independent businesses to still operate. Over in Lewisham, Rushey Green Timebank now have a cargo bike through their initiative Lewisham Local, currently being used by King's Church to deliver cooked meals to people self-isolating. The Brixton EV is also helping SMEs with safe deliveries this tricky period.
CRP are supporting those businesses on the CRP Clean Air Villages Directory who are still operating. Many of the 50 businesses on the directory are not only delivering by zero-emission, but importantly helping those in need during the crisis. Businesses range from Drings Butchers, who are delivering locally by bike to the isolated and over 70s, to Farmdrop, who are extremely busy delivering food across London via electric vehicle. Contact information and dispatch information can be found on the directory.
We hope that this brilliant work and community spirit will continue over the coming period. A legacy has already begun in Ladbroke Grove, where the cargo bike trial is carrying on for another 8 weeks, so that pharmacies and charities can continue with their deliveries to the most vulnerable.