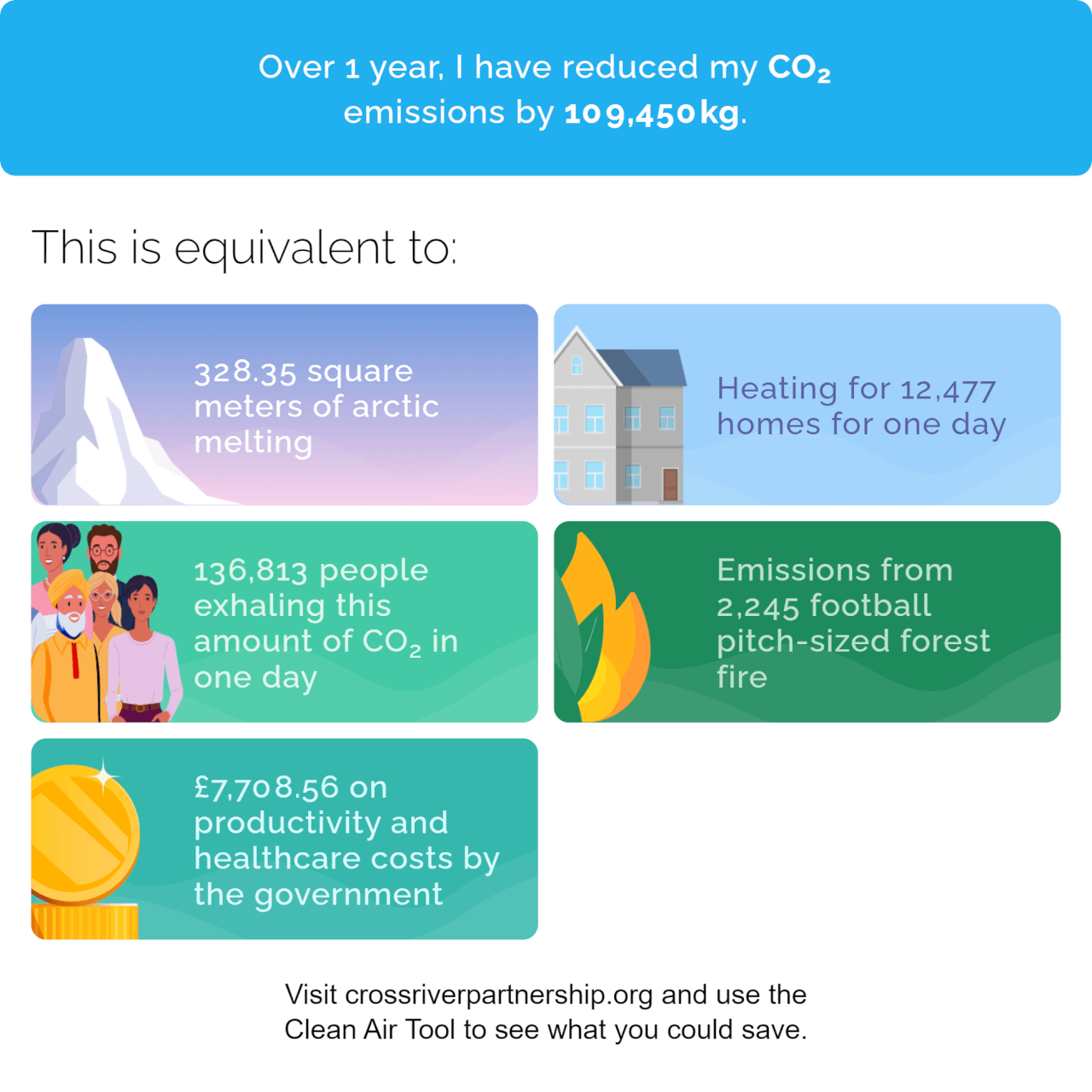 Clean Air Villages 2021 Round Up
14th December 2021 / Posted by CRP Team
The CRP team and Clean Air Villages 4 partners have been working hard since April's project launch. Here's a round up of just some of the deliverables that have been achieved so far. To find out more information, join our final Lunchtime Launch of the year on Thursday 16th December, when CRP Project Manager Kate Fenton be presenting a roundup of activities to-date.
154 1-2-1 meetings have taken place
The team have presented at 16 events
11 Lunchtime Launch events have taken place
ULEZ supporting documents have launched
Telematics devices to support switch to EVs are currently in use
New pages of the Clean Air Villages Directory launched, and a Christmas promotion is taking place right now!
River, rail and walking freight feasibility studies are in progress
Air quality, noise and traffic monitoring devices are being used
Supplier consolidation schemes, a circular economy scheme, river freight trials, last mile logistics hub trials, virtual loading bay trials, case studies, and toolkits are all in the pipeline!
The total emissions savings resulting from the Clean Air Villages 3 and the Clean Air Villages 4 programmes combined for the year 2021 is as follows:
275,212 g NOx 
151,215 g PM 2.5 
109,450 kg CO2
What do these numbers mean, I hear you ask? 
That amount of NOx is the equivalent produced from a forest fire the size of 1,245 football pitches, and that amount of CO2 has saved 328 square metres of arctic ice from melting!
For further information, please contact CRP Project Manager Kate Fenton.