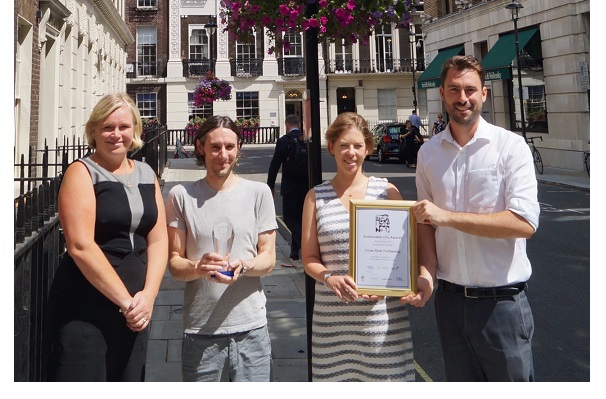 Clean Air Route Finder Recognised
20th August 2018 / Posted by CRP Team
Hot on the heels of a recent ATCM Accessibility Award, CRP's 'Clean Air Route Finder' journey planner was recognised at last month's Sustainable City Awards, coming runner-up in the Sustainable Mobility category.
Pictured above with the Sustainable City certificate and ATCM trophy on The Northbank's John Adams Street clean air route, is Katherine Fleming (The Northbank BID), Andrew Grieve (King's College London) and Zoe Barwick (The Northbank BID) with CRP Project Manager, Brendon Harper.
Use the Clean Air Route Finder at www.cleanairroutes.london to find a clean air route to your destination.