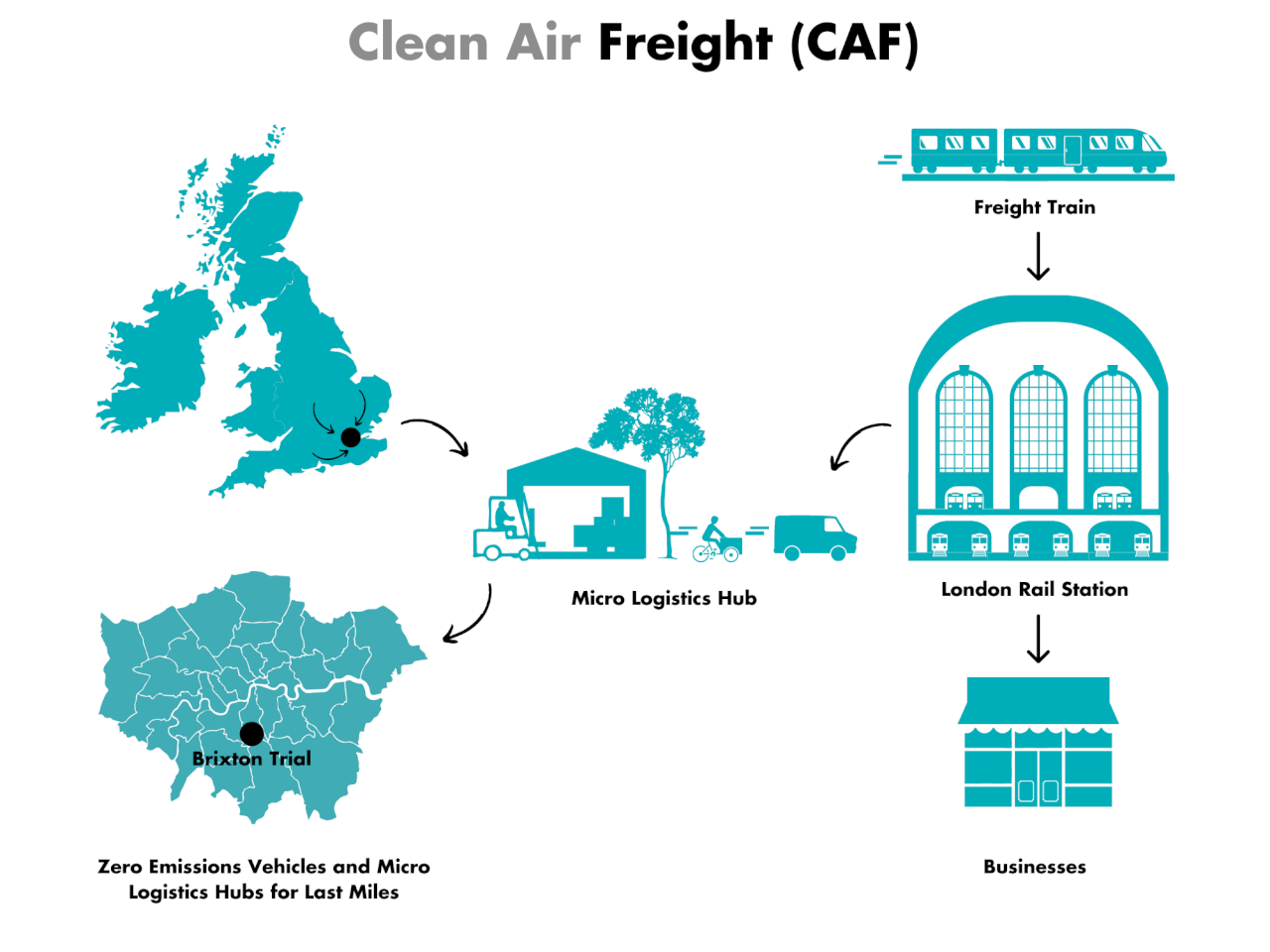 Clean Air Freight Project Launched!
27th June 2022 / Posted by Fiona Coull
CRP have just launched a new project called Clean Air Freight! 
Clean Air Freight (CAF) is an Urban Health-funded project helping the freight sector to deliver clean air as part of the Guy's and St Thomas' Foundation. The project will minimise the harmful emissions from freight within the London Borough of Lambeth and the London Borough of Southwark. 
The project aims to prepare for more rail freight deliveries into London and trail zero emission last mile logistics from a centre in South London.  
If you want to find out more please contact CRP Project manager Kate Fenton.