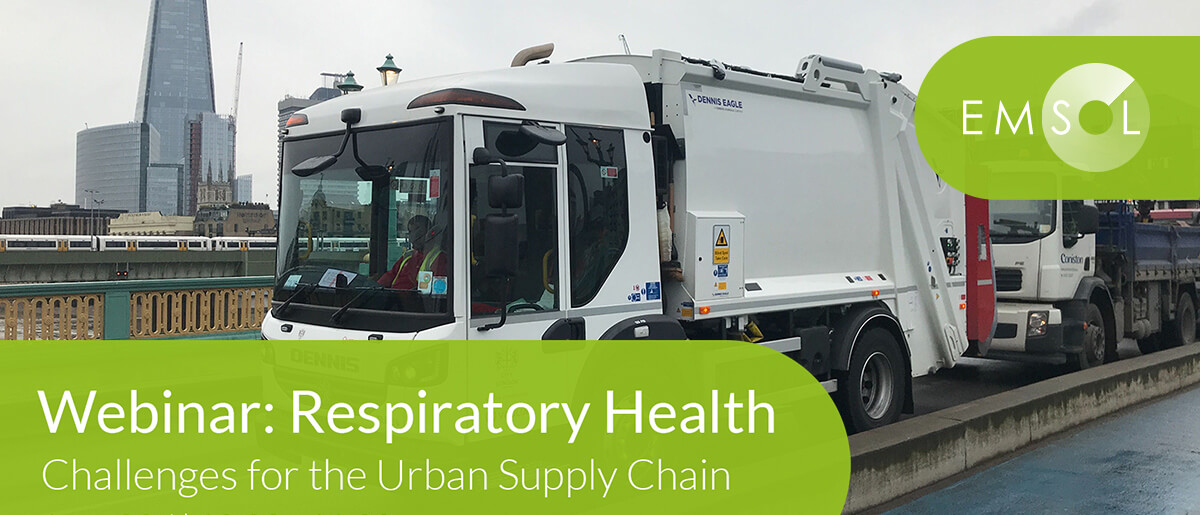 Challenges for the urban supply chain: How can we improve respiratory health?
28th July 2020 / Posted by CRP Team
CRP's Laura Jacklin was delighted to speak at EMSOL's latest webinar event 'Respiratory Health Challenges for the Urban Supply Chain' on Thursday 23rd July.
Joined by speakers from the Road Haulage Association and CRP partner Better Bankside BID, the event covered topics on how to restore cities' supply chain operations to that of pre-Covid levels without the accompanying pollution from delivery vehicles.
A post-Covid outlook for the urban supply chain was also covered, as well as sustainable last mile delivery initiatives in practice, and how noise and air pollution can be mitigated in dense urban areas.  You can watch the webinar in full here!