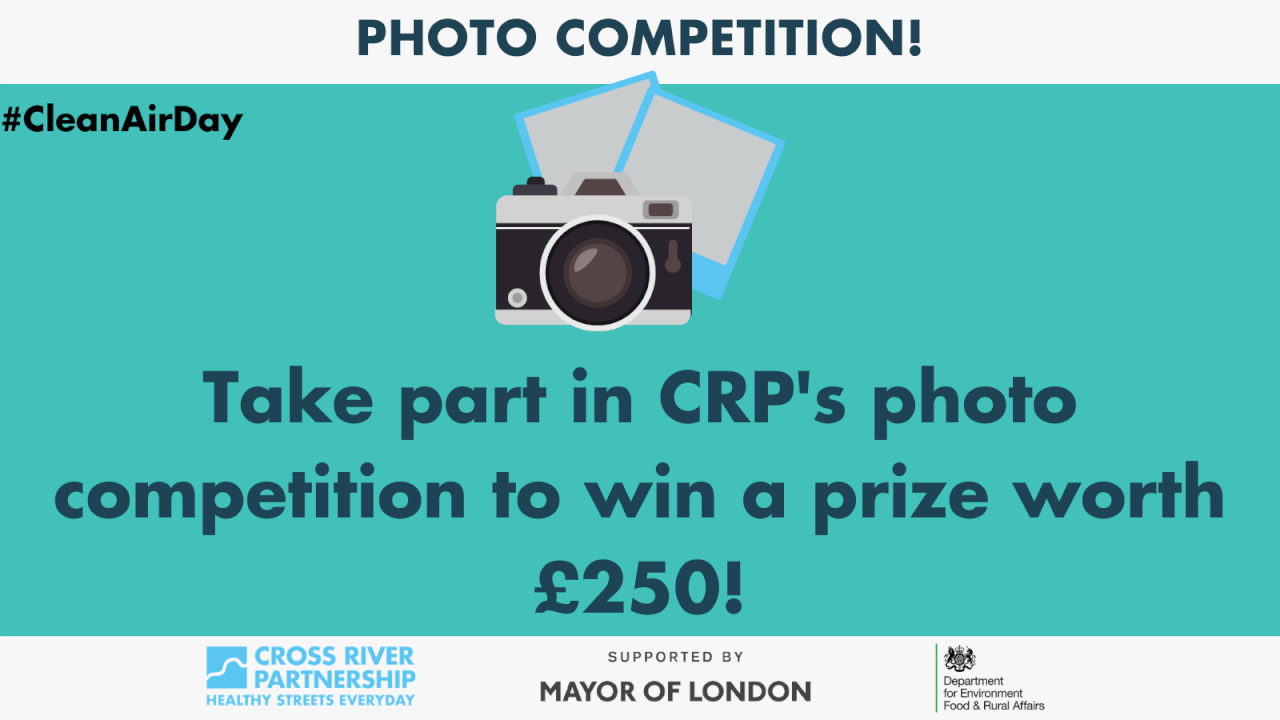 Celebrate Clean Air Day with CRP
15th June 2021 / Posted by Fiona Coull
Thursday 17th June is Clean Air Day, the UK's largest air pollution campaign led by Global Action Plan. The day will bring together communities, businesses, schools and the health sector to improve understanding of air pollution and build awareness around the impact it has on our health, as well as what can be done to improve air quality.
This year the theme is on 'protecting our children's health from air pollution'. To support this, CRP have created some Top Tips and resources to help schools and businesses take simple actions to improve air quality and help safeguard future generations. Download CRP's Clean Air Day materials here!
As part of Healthy Streets Everyday, CRP is holding a photo competition to celebrate Clean Air Day, with the lucky winner receiving a £250 prize!  
To enter, simply share a photo on Twitter or LinkedIn from one of the following themes, remembering to tag Cross River Partnership (@CrossRiverPship) and #CleanAirDay in your post:
A clean air walking or cycling trip
Enjoying urban nature
An electric vehicle in action
A  cargo bike in action
A winner will then be selected at random on Clean Air Day – Good luck!*
For further information about the HSE Programme take a look at our HSE Webpage or contact CRP Project Manager Fiona Coull, fionacoull@crossriverpartnership.org