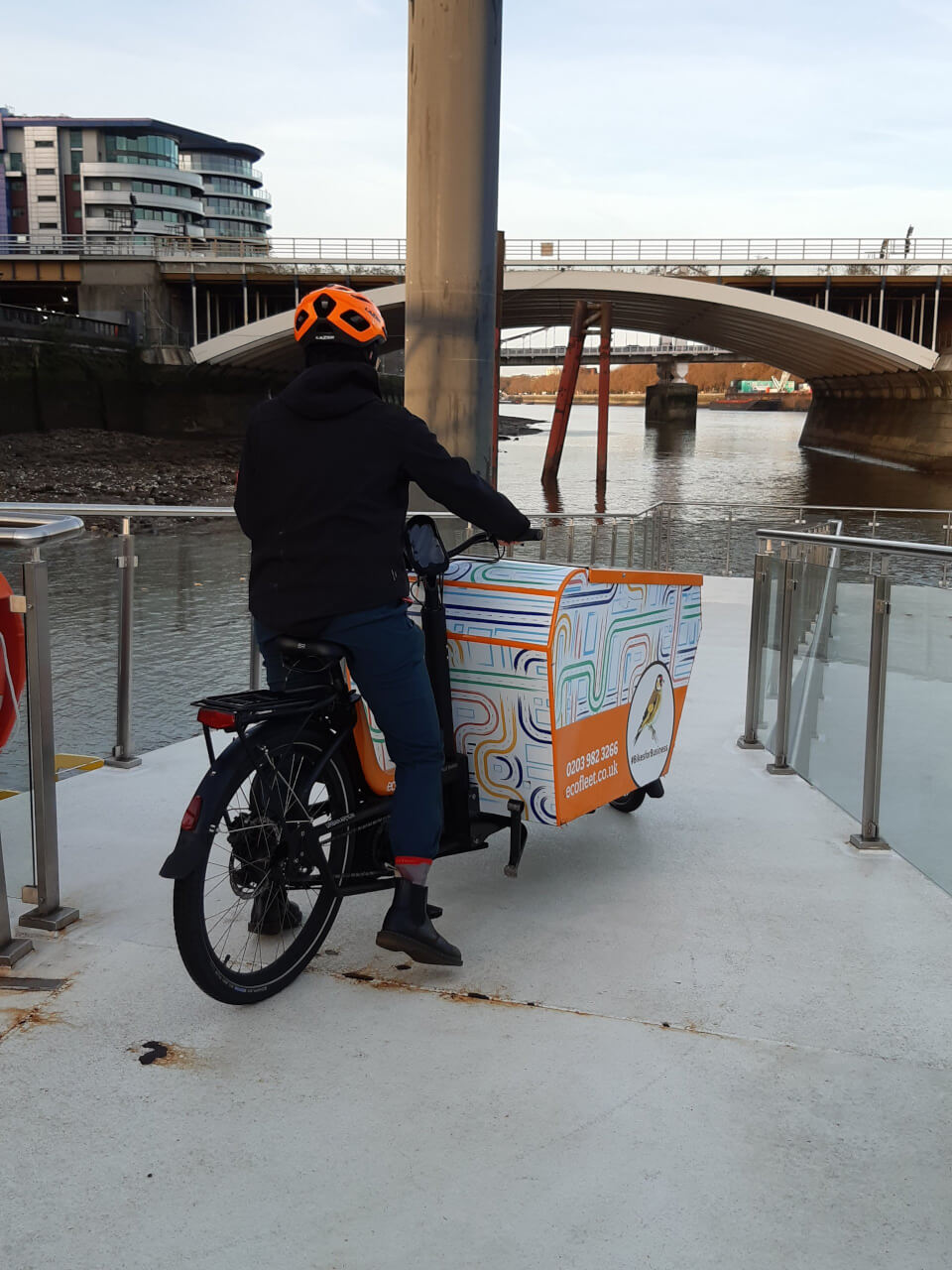 CAV4 Cargo Bike Pier Visit
14th December 2021 / Posted by Fiona Coull
On Thursday 18th November, CRP Project Manager Fiona Coull met with colleagues from Ecofleet and Beckett Rankine to do some in-situ testing of cargo bikes on piers.
The testing was done to help inform an upcoming study on pier adaptions for river freight, which incorporates integrating cargo bikes for last mile deliveries as part of the designs. The study is being funded by CRP's CAV4 Programme in partnership with the Port of London Authority and will be completed early in the New Year.
As part of the testing, Ruby (a rider from eco-fleet) cycled a cargo-bike onto Battersea Power Station Pier to help understand the space needed and any challenges or limitations. Surprisingly, we found that the angle of the brow of the pier was not an issue for Ruby due to the electric assist of the bike. The biggest challenge was actually trying to turn the bike on the pier.
The tests also highlighted the importance of making sure that there was enough space for the cargo-bike and pedestrians to pass safely.
Following the testing, CRP's Fiona Coull gave the cargo-bike a mini trial herself. Results indicated that all cargo bike riding should be left to the experts in the future…
For further information about the River Freight Pier Study, please contact CRP Project Manager Fiona Coull.