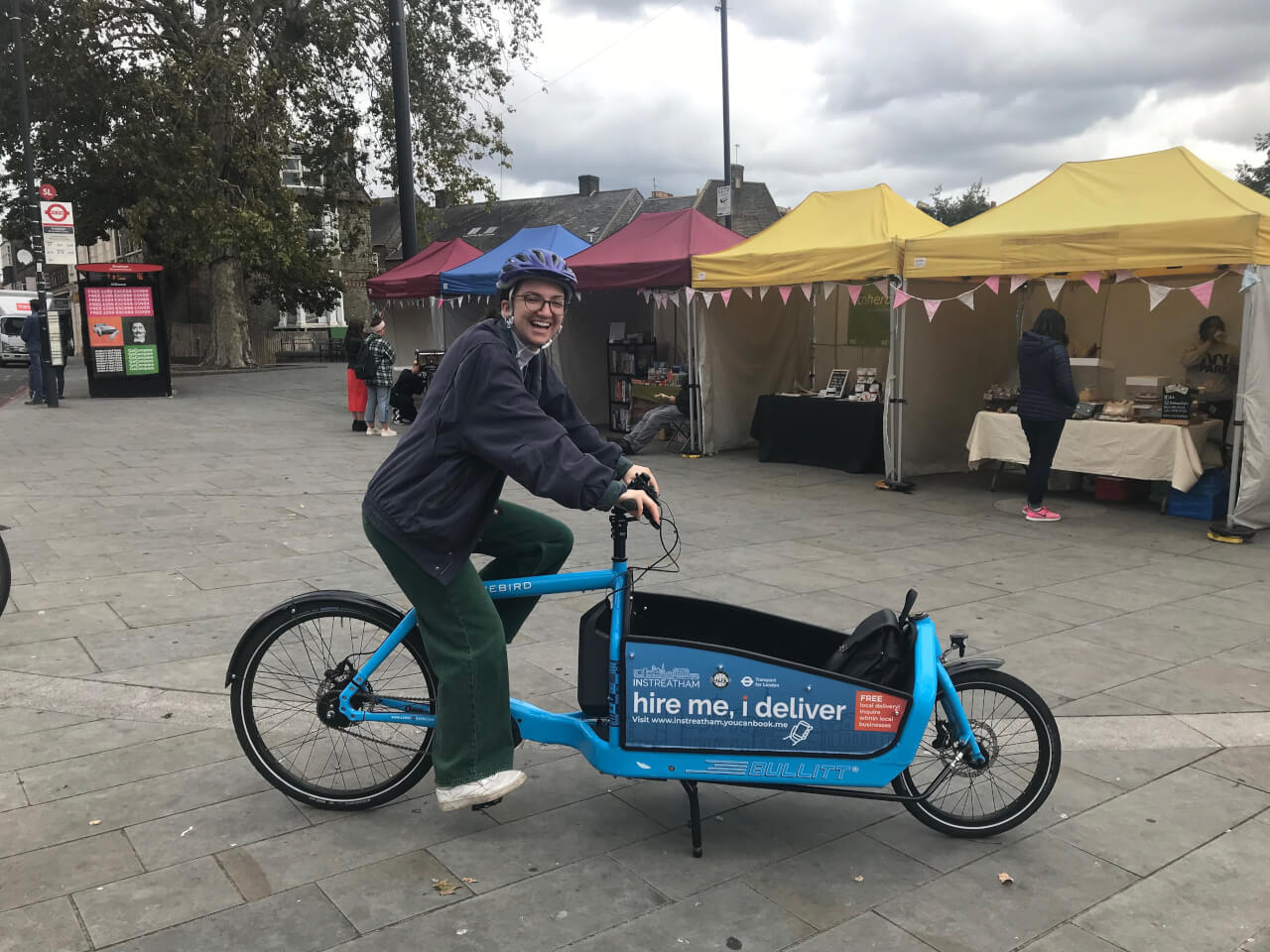 CAV Conversations – September & October
25th October 2019 / Posted by CRP Team
It has been a busy two months for the Clean Air Villages project including launching the supplier directory in all 13 villages! Here are a few things happening in the areas:
We started with attending the launch of the fancy new InStreatham BID cargo bike which will be for local businesses in the area to use for deliveries.
Then we headed to Wandsworth attended a Tooting Town Centre meeting, bringing together businesses and a local cargo bike supplier.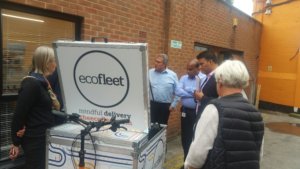 Whilst engaging in Covent Garden, we noticed that quite a few suppliers were coming from New Covent Garden, so we had an early morning site visit to see how this hub caters to London's fruit and veg businesses!
Then over in Camden, we attended the Hatton Garden AGM to meet the local businesses and find out what is going on in the area. Down the road in Drummond Street we have been engaging with the businesses on what would work for their businesses.
In the next few weeks we have even more happening in the CAV villages!
There will be a workshop in Deptford at a local café! In Ladbroke Grove we are meeting with market traders and getting their views on how to improve air quality for the area. Whilst in Shepherds Bush, we have a hotel hosting a best practice workshop on deliveries. We will be visiting businesses on Pavilion road in Cadogan Estates to gage their interest in cargo bike deliveries.